Enforcement Directorate raids Robert Vadra's close aides in Delhi
Mangalore Today News Network
New Delhi, Dec 07, 2018 : Close aides of Robert Vadra, the brother-in-law of Congress president Rahul Gandhi, are being raided by the Enforcement Directorate (ED) in Delhi. Probe teams are currently conducting searches at three locations in the national capitals to NDTV reports.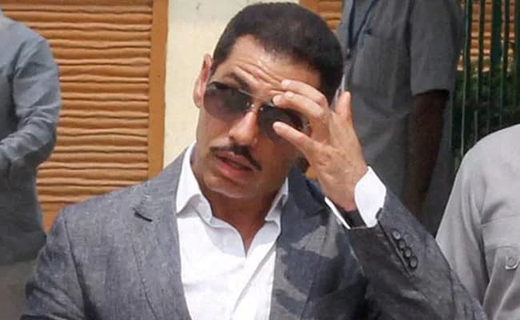 Mr Vadra's lawyer alleged that Enforcement Directorate officials have raided three companies closely associated with his client, and locked it up in a dictatorial fashion. "They have locked our people of Skylight hospitality inside, and they are not allowing anyone to go inside. Is this Nazism? Is this a jail?" ANI quoted him as saying.

The lawyer also accused the Narendra Modi government of victimising his client and those close to him despite the absence of any substantial evidence. "It has been four-five years already, and they found nothing, so now they are locking us outside and planting fabricated evidence," he told reporters.

According to sources in the ED, raids were also simultaneously being conducted against the businessman's aides in Bengaluru.

The Congress reacted to the raids soon afterwards, claiming that the BJP was resorting to unsporting activities in the face of an impending defeat in the ongoing assembly polls. "Sure shot defeat in 5 states unnerves Modi govt; unleashing revenge and vendetta against Robert Vadra to divert narrative," it said in a tweet.

Former Jammu and Kashmir Chief Minister Omar Abdullah also questioned the timing of the raids. "The Enforcement Directorate has done a damn fine job taking attention away from the exit polls, maha polls & polls of polls," he tweeted.