Elections results 2019: Intelligence agencies warn of terror attack on May 23
mangaloretoday network
New Delhi, May 22: Ahead of the 2019 Lok Sabha elections results on May 23, intelligence agencies have warned of a possible terror attack by Pakistan-based terrorists. According to intelligence agencies, defence installations in Jammu and Kashmir and Rajasthan could be targetted on May 23. Intelligence note suggested that terror launchpads near the LoC are activated.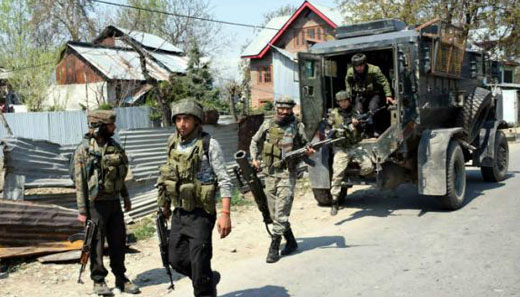 May 23, when the Election Commission will declare the Lok Sabha polls results, coincides with the 17th day of Ramzan which marks the battle of Badr or Jang e Badr. Battle of Badr was the war fought by Prophet Mohammad against his opponents. In the past, militants have picked this day to attack security installations in Kashmir. Lok Sabha Elections Results 2019: Prasar Bharti to Live Stream Poll Outcome on YouTube in Partnership With Google.

According to intelligence agencies, Pakistan-based terror outfits could push their men from Jammu and Kashmir and Rajasthan into the Indian side. Terrorists may carry out attacks on Srinagar and Awantipora air bases, said a report. An alert has been sounded in the entire Kashmir valley following inputs from intelligence agencies. Exit Poll Results By All Channels For Lok Sabha Elections 2019.

"It could be a general alert keeping in view the previous experiences," an official told Hindustan Times. Earlier last month, intelligence reports suggested that terrorists of Pakistan-based Jaish-e-Mohammed terror outfit were planning to attack the security forces in Pulwama district. On February 14, a JeM terrorist rammed his explosive-laden vehicle into a CRPF convoy in Pulwama, killing 40 jawans.

In retaliation, the Indian Air Force on February 26 conducted air strikes on JeM terror camps in Balakot across the LoC. There have been many reports warning of possible terror attacks in the valley following the air strikes.