Delhi man chops fatherís body into 25 pieces, caught outside home
Mangalore Today News Network
Delhi, May 22, 2019 : 22-year-old man in Delhi was arrested on Tuesday for killing his father over property dispute, said police, NDTV reported.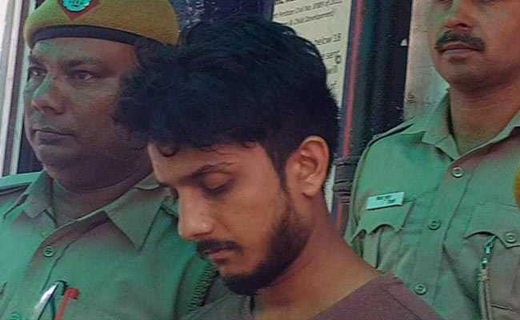 Aman Kumar allegedly chopped off his father's body into 25 pieces after killing him and stuffed the body parts in four bags. He was arrested right outside his Shahdara home with the four bags.

He was on his way to dispose the body parts along with his four friends when police caught them. Three of his friends, however, escaped.

The accused killed his father, Sandesh Aggarwal, 48, after an argument. "Aman killed his father after an argument in Farsh Bazaar area of Shahdara," DCP (Shahdara) Meghna Yadav said. "He told the police that his father used to scold him regularly. He killed him in a fit of rage and then chopped his body for disposal," the DCP said.

However, Sandesh Kumar's brother told the police that Aman had threatened to kill his father about a month ago. He also claimed that Sandesh's wife and other children are also involved in the murder plot.

"All of them often used to harass my brother, who owned a cosmetic shop, over property issues. A court case was already going on and Sandesh had already transferred half of his property to his wife and children, but they also wanted the shop," Sandesh's brother told police.

Sandesh had two sons and Aman was the elder one. He also had a daughter. His wife on the day of murder, went out with Aman's brother and sister so he could kill Sandhesh, the brother claims. It is being suspected that Sandesh was killed on Monday.

Police has said they are investigating the matter further.