Cyclone Nivar: Heavy rain batters Tamil Nadu, Puducherry
mangaloretoday.com/ yahoo
Chennai, Nov 26, 2020: A powerful cyclonic storm hurtled into India's southeastern coast early Thursday, uprooting trees and packing strong winds and rains as tens of thousands of people took refuge in shelters.

The very severe cyclonic storm, Nivar, has weakened into a severe cyclonic storm and has crossed the coast near Puducherry, said India Meteorological Department (IMD) early on Thursday.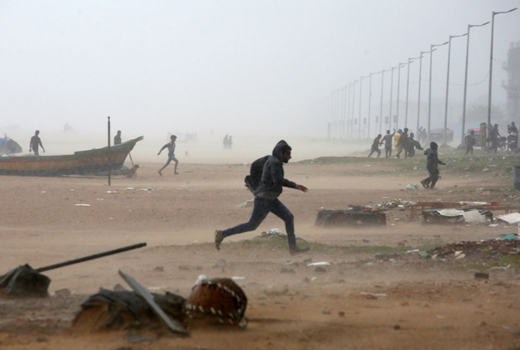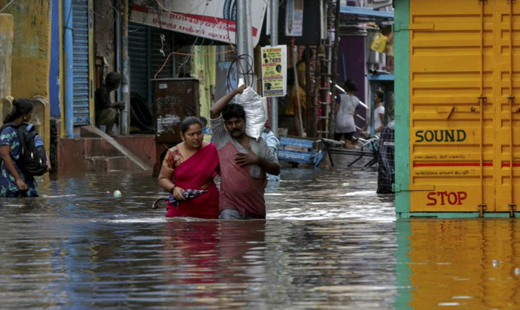 The centre of Nivar made landfall at 3:05 am local time near Puducherry with winds of up to 130 kilometres (81 miles) per hour.

Authorities in Tamil Nadu and Puducherry have taken a slew of measures to handle the situation arising out of the cyclonic storm, which has led to heavy rainfall in several regions.

Over one lakh people have been taken to safety from coastal areas and power supply disconnected in vulnerable areas as a precautionary measure.

One woman in Tamil Nadu died after a boundary wall collapsed following heavy rains late on Wednesday, local media reported.

Cuddalore in Tamil Nadu recorded the highest rainfall at 24.6 cm, followed by 23.7 cm in Puducherry from 8.30 PM on Wednesday till 2.30 am on Thursday.

Nagapattinam recorded 6.3 cm rainfall, Karaikal 8.6 cm and Chennai 8.9 cm during the same period.

Meanwhile, revenue, civic and police authorities were on their toes coordinating and removing uprooted trees using heavy-duty motor equipment and backhoe loaders.

According to initial estimates, over 150 trees were uprooted in Tamil Nadu alone.