Cyclone Gulab set to hit Andhra, Odisha today; Evacuation ops on
www.mangaloretoday.com
New Delhi, Sept 26, 2021: The coastal districts in north Andhra Pradesh and adjoining Odisha are on alert in view of cyclone 'Gulab' that is set to make landfall today evening. The cyclonic storm is expected to make landfall between Gopalpur (Odisha) and Kalingapatanam in Andhra Pradesh with wind speeds of up to 95 kmph, the India Meteorological Department (IMD) has warned.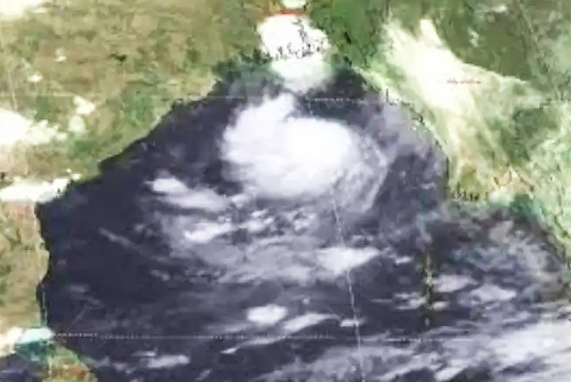 Currently, cyclone 'Gulab', as named by Pakistan, is about 270 km east-southeast of Gopalpur in Odisha and 330 km east of Kalingapatnam in Andhra Pradesh, the IMD said in its latest update on the cyclonic storm.

Thirteen teams of the National Disaster Response Force (NDRF) have been deployed in Odisha and five in Andhra Pradesh, Satya Narayan Pradhan, Director General of the relief force, was quoted as saying by news agency ANI.

Cyclone 'Gulab' will be the second cyclonic storm to hit Odisha after 'Yaas', which made landfall barely four months ago. The intensity of cyclone 'Gulab' is likely to be similar to 'Titli', the storm that lashed the state in 2018.