Cops to scan CCTVs for clues after bodies of 14 newborns found dumped in Kolkata
www.mangaloretoday.com
Kolkata, Sept 2, 2018 (Zee News): The recovery of 14 skeletons of newborns at a vacant plot in Haridevpur area of Kolkata has sent the police and the administration into a tizzy. Launching an investigation into the incident, the police has decided to scan the CCTV footage from cameras installed in the area.

According to the police, no human tissues were found in the plastic bags in which the bodies were wrapped. The doctors, however, found some dry ice in the packets. The exact nature of the material is yet to be ascertained.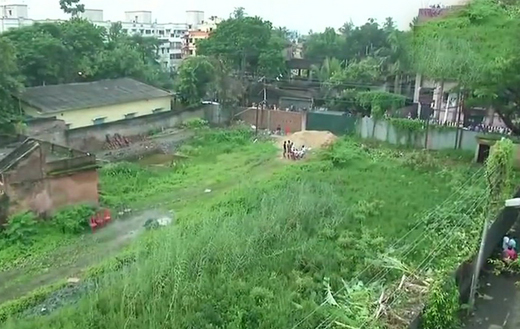 Speaking to news agency ANI earlier, Deputy Commission of Kolkata Police (South West Division), Nilanjan Biswas said that the condition of the skeletons found at the plot could be determined only after the post-mortem is completed.

"Condition of skeletons can be determined only after postmortem. We will investigate. We are also checking the CCTV footage in the area. A complete search will be done tomorrow (Monday) morning," said Biswas.

He further said that the police were informed by corporate cleaners that they had found a dead body wrapped in plastic, following which police personnel rushed to the spot and found more skeletons wrapped in plastic.

"Today we received an information from corporation cleaners that they found a dead body wrapped in plastic. On further investigation we found more such bodies. We are yet to ascertain whether all of them were foetuses or dead bodies of infants. Autopsy will throw more light on whether they were still born or died after their birth and whether they died in a premature stage," Biswas further said.

Senior officials, including Kolkata Police Commissioner Rajeev Kumar, Joint Commissioner of Police (Crime) Praveen Tripathi and Nilanjan Biswas, rushed to the spot soon after the information came in.

The bodies were found in various stages of decomposition during a cleaning programme on Sunday. They were wrapped in plastic bags in a vacant land in Haridevpur area. A senior police official said that an abortion racket operating near the spot could be the cause of the skeletons being dumped at the vacant plot.

"We have no clue where from they (the bodies) have come. Going by circumstantial evidence, it seems that they were dumped there as the land was lying abandoned," the officer said.