Colleague arrested for killing of BPO manager in Bangalore apartment
Mangalore Today News Network
Bangalore, June 21, 2014: A 26-year-old assistant manager at the multinational BPO Genpact has been taken into police custody in connection with the murder of a 35-year-old senior manager of the company.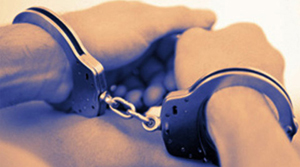 The senior manager at Genpact, Sourabh Rastogi, a native of Lucknow, was found dead with multiple stab wounds and his throat slit, at his flat at Iblur in the south-east of Bangalore on Sunday morning.

Rastogi had been alone at home when the murder occurred with his wife Ankisha Rastogi away in Pune on a visit.

Saurabh Rastogi's colleague on Thursday was picked up for questioning in connection with the murder, the joint commissioner of police, law and order (east) K V Sharath Chandra said. The suspect has been identified as Rishwin Chengappa a resident of Jakkasandra.

After police took him into custody the suspect reportedly confessed to being in love with his colleague's wife and to the murder. The circumstances leading to the killing were however not clear and the suspect was providing different versions as the motive behind the crime, police sources said.

"We are verifying all the details to ascertain the exact motive behind the murder. He has accepted that he was in love with Ankisha but has claimed that it was unrequited love," an investigating officer said.

Saurabh Rastogi is suspected to have been murdered around 9 pm on Saturday at his eighth floor flat at the Sun City apartments in the south east of Bangalore. A police team led by Deputy Commissioner of Police (south-East) TD Pawar and Assistant Commissioner of Police (Madiwala sub-division) BS Shantha Kumar and three police inspectors questioned the suspect about the crime for several hours on Thursday. They also questioned the family members of Saurabh and Ankisha to understand the dynamics of the relationship between the couple.

The body of Saurabh Rastogi was found by the police after they broke open the door to his flat on Sunday morning. The previous night the police had visited the flat after being called by a neighbor who had been reached by Ankisha Rastogi because Sourabh Rastogi was reportedly not responding to her telephone calls. The police had gone away on Saturday night under the assumption that Rastogi may have gone to sleep with his television blaring and had returned on Sunday morning when there continued to be no response from the within the apartment.

The police said that the assailant took away some gold jewels from the residence of the victim in an effort to divert police investigation and make it seem like a murder for gain. The jewels were thrown away and efforts were on to trace the jewels, police sources said.