Bodies of two Dalit girls found dead in Unnao to be cremated today
Mangalore Today News Network / Yahoo
Unnao, Feb 19, 2021: Bodies of two teenage Dalit girls who were found dead in Uttar Pradesh's Unnao will be cremated amid heavy security in Asoha on Friday, 19 February. Another 17-year-old girl, who survived the incident, is undergoing treatment at a Kanpur hospital.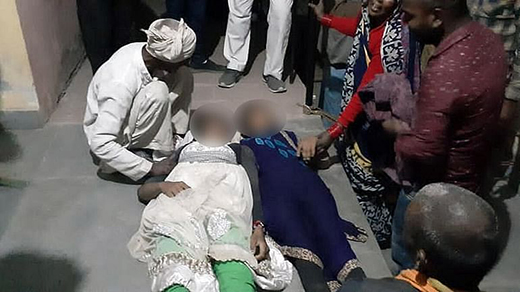 The cremation, which will take place at a distance from the residence of the victims, will be held in the presence of family members, and the state police have ensured a large deployment of security forces for the same.

The Uttar Pradesh Police, which is conducing combing operations at the spot where the girls were found, has said that the preliminary post-mortem report has failed to ascertain the cause of death of the two Dalit girls.

Post-Mortem Revealed Several Things: Lucknow IGP

According to news agency ANI, the IGP of Lucknow has said that six teams have been formed to investigate the case and that the post-mortem report has revealed several things.

""Six teams have been formed, they've been given different tasks and further investigation is on. SP Unnao himself is monitoring these teams. Postmortem report has revealed several things & we are heading in the right direction. We hope to get a breakthrough soon."" - IGP Lucknow to ANI.

However, Uttar Pradesh DGP HC Awasthi had told PTI on Thursday that "Viscera of the two deceased girls have been preserved for chemical examination. Condition of third girl found on field in Unnao is critical but stable, the medical bulletin says it is suspected case of poisoning."
While Uttar Pradesh Chief Minister Yogi Adityanath said that he has asked for a complete report on the matter, Unnao District Magistrate Ravindra Kumar has sent a letter to the private hospital informing that the entire cost of the girl's treatment would be borne by the Uttar Pradesh Chief Minister's Relief Fund.