'If I die, hang my killers': Unnao victim's last words to sister
mangaloretoday/ yahoo
Lucknow, Dec 12: "When I saw her charred, folded and blackened skin at the hospital in Lucknow, she broke into tears. When asked if she was alright, she said she was. Then her eyes widened and despite the pain she was in, the first thing she asked me was how many of the men were arrested. I told her all of them were. Then she told me, 'Even if I die, please ensure they are all hanged to death'. She said this and then never said anything again."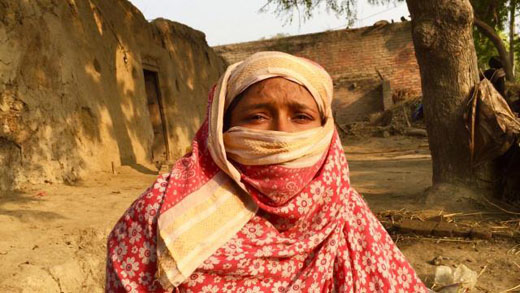 Kaveri*, a year older to the 23-year-old Unnao rape victim Khushi*, recalls the last conversation she had with her sister, best friend and confidante. Sitting inside their humble mud-thatched home, with a tulsi plant at the centre of the courtyard, she tells The Quint how everything, including the plant in the house, reminds her of her sister.

"Before this incident, she was a happy spirit. Everyone liked her the best because she had the talent of making conversation with people so warmly that it didn't seem she was meeting them the first time. We called her Khushi (happiness) at home."


Who Are The Five Accused of Setting Her Ablaze?

The Unnao rape victim was allegedly burnt by five men, named in her dying declaration. She was burnt on 5 December and succumbed to her injuries in a hospital in Delhi late on 6 December night.

The five men include Shivam Trivedi and his father, Ram Kishore Trivedi, Shubham Trivedi and his father, Hari Shankar Trivedi, and Umesh Vajpayee.

Shivam and Shubham, both in their early 20s, were named as rape accused by Khushi in a complaint filed in December 2018.

Shivam was arrested and in jail for about two months before he got bail on 30 November. The incident happened days after he was released. Shubham on the otherhand was never arrested by the police as the family furnished evidence of him being admitted in hospital then.