University of Cincinnati invites Indian American to empower students
Manglore Today News Network
October 19 2019: University of Cincinnati believes in educating, empowering, and enlightening the students of this horrific crime of human labor/sex trafficking and debt bondage in the United States of America and globally.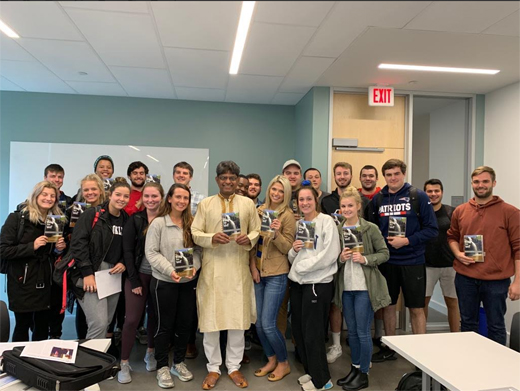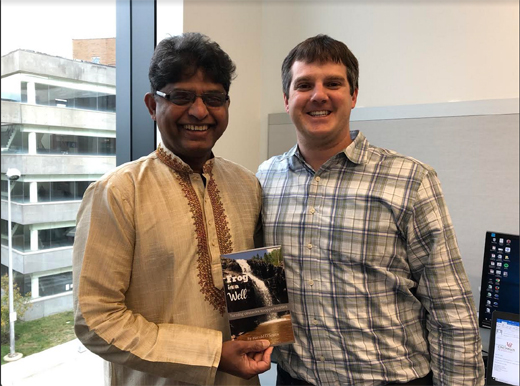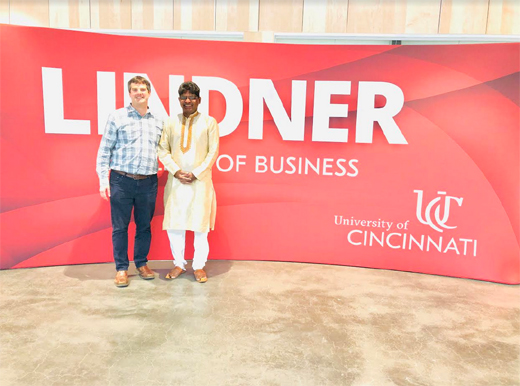 Academic Director, Michael Jones, Ph.D. invited Harold D'Souza to share his journey, at University of Cincinnati, from slavery to success, stigma to strength, and from India to the White House, on October 16, 2019.

The University of Cincinnati is a public research university in Cincinnati, Ohio. Founded in 1819 as Cincinnati College, it is the oldest institution of higher education in Cincinnati and has an annual enrollment of over 44,000 students, making it the second largest university in Ohio.

Harold D'Souza inspired students to take away four principles from his presentation; be happy, be empowered, be thankful, and believe in yourself. This was elaborated by real life obstacles flipped into opportunities, by The D'Souza Family.

Human trafficking earns global profits of roughly $150 billion a year for traffickers, $99 billions of which comes from commercial sexual exploitation. Globally, an estimated 71% of enslaved people are women and girls, while men and boys account for 29%.

The foundation of Indian culture is based on trust, faith, promise, and commitment, spoke Harold D'Souza by giving life example of his arranged marriage, today happily married for 9,272 days over 25 years.

Human trafficking affects every country of the world, as countries of origin, transit or destination - or even a combination of all. Trafficking often occurs from less developed countries to more developed countries, where people are rendered vulnerable to trafficking by virtue of poverty, conflict or other conditions. Most trafficking is national or regional, but there are also notable cases of long-distance trafficking.Victims from Asia are trafficked to the widest range of destinations. The Americas are prominent both as the origin and destination of victims of human trafficking.

Harold spoke; Human labor trafficking and debt bondage in the United States of America is on a larger scale but victims are not coming forward for failure in judiciary system, stigma,shame, and fear of getting arrested, handcuffed, jailed, and deported. Harold shared approximately 80% are foreign nationalsand most are men. As per Harold D'Souza there is no actual data on human labor trafficking in America.

The International Labour Organization estimates that there are 40.3 million victims of human trafficking globally. 81% of them are trapped in forced labor.

A Global Report on Trafficking in Persons launched by the United Nations Office on Drugs and Crime (UNODC) provides new information on a crime that shames us all. Based on data gathered from 155 countries, it offers the first global assessment of the scope of human trafficking and what is being done to fight it. It includes: an overview of trafficking patterns; legal steps taken in response; and country-specific information on reported cases of trafficking in persons, victims, and prosecutions. The Executive Director of UNODC, Antonio Maria Costa said that "many governments are still in denial. There is even neglect when it comes to either reporting on, or prosecuting cases of human trafficking". He pointed to the fact that while the number of convictions for human trafficking is increasing, two out of every five countries covered by the UNODC Report had not recorded a single conviction.

Harold D'Souza launched his book; "Frog in a Well" on September 12, 2019 at the White House. His goal is to cultivate hope, courage, resilience, and freedom for all. Suicide or silence is neither a solution, nor an option or choice. Every situation in life should be overcome in an optimistic style, even if you are in a vulnerable position, be it critical health, financial crisis, unemployment, broken relationship, child abuse or victims of labor and/or sex trafficking.