UAE-based worker gets unpaid salaries, reunites with family in Andhra Pradesh
Manglore Today News Network
UAE, Jul 17, 2019 : After almost struggling for a year, Prem Sagar, who was working as a security guard with a private firm in Dubai, joined his ailing wife and 13-year-old daughter in India on Sunday, Khaleej Times reported.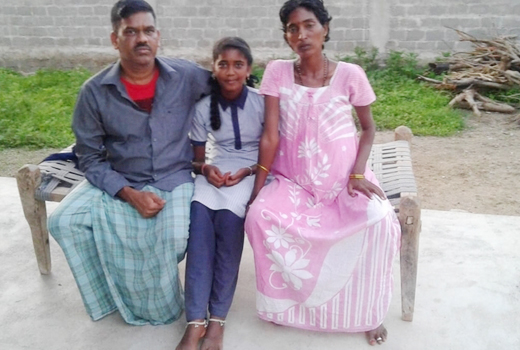 Prem Sagar was one among the 300 unpaid workers at a labour accommodation in Sonapur, whose plight was recently highlighted by Khaleej Times. His wife is in her last stages of cancer and his daughter had to drop out of school to take care of her mother.

"My wife was not talking or eating for the last 10 days but when I called home earlier, saying that I would be coming home, she opened her eyes and spoke," an elated Sagar said at the Dubai airport before his flight.

"My family means the world to me and I was living away from them for 12 years so that they can lead a good life. But since last year, when my wife was diagnosed with stomach cancer, I have been wanting to quit the job to be with her. But unfortunately all my pleas were falling until the UAE authorities came to our rescue."

Prem Sagar is the first from the affected lot of workers to receive all his unpaid salaries and end of service benefits. He was given around Dh5,600 in cash by the company officials after the intervention of the Permanent Committee of Labour Affairs headed by Major-General Obaid Moheir bin Suroor, deputy director-general, General Directorate of Residency and Foreigners Affairs, Dar Al Ber Society helped him and chipped in and gifted him a free ticket to his home town in Andhra Pradesh.

Speaking to Khaleej Times just before boarding his flight, an emotional Prem Sagar said: "This is the happiest day of my life and it came sooner than expected, thanks to the timely intervention of the UAE authorities and to Khaleej Times for getting the word out."

Prem Sagar, who is the only breadwinner of his family, added: "I was working happily with my company until this salary issue started a couple of months back. During this time, my wife was also diagnosed with cancer. Since I could not afford her treatment, I sold whatever gold we had and mortgaged the house that I built for Dh1.4 million. But she is in her last stage now. All I can do is to pray for her and be with her."

To bid farewell to their friend, a group of workers accompanied Prem Sagar to the airport and offered him some gifts, such as dates, chocolates, clothes etc. "We are so happy for our friend. We also hope that our salaries will also come soon so that we can reunite with her loved ones," said Ashok Kumar.

Khaleej Times reported the story of the workers on June 27, when DABS organised a relief camp for them, offering free food and health check-ups. DABS has also installed two water coolers at the labour accommodation recently.

Dr Hisham Zahrani, deputy director, social services sector at DABS, said: "These labourers are our brothers and very important to us. Therefore, it's our duty to help them."

Social worker Juhi Yasmeen Khan, who is helping the workers and interacting with the workers and the authorities on a regular basis to help them, said: "I am very happy to see Prem Sagar go back to his sick wife. I hope and pray for his wife's speedy recovery and wish Prem Sagar a better new life. His departure is giving him a new hope."