Students, staff mourn as Indian teacher dies of coronavirus in Abu Dhabi
Mangalore Today News Network
Abu Dhabi, May 25, 2020: The teachers, students, and management of Sunrise School in Abu Dhabi have waken up in shock and sadness due to the sudden demise of their Hindi teacher, who died of Covid-19.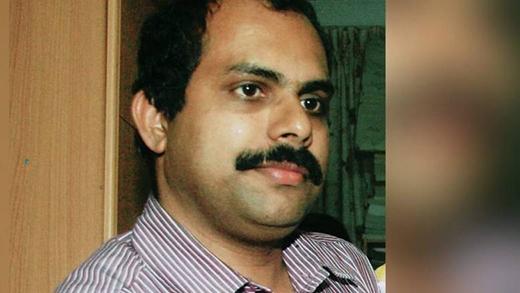 Anil Kumar, 50, a senior Hindi teacher of Sunrise School passed in the morning on the first day of Eid Al Fitr (May 24) and has left the entire school family in a pall of gloom.

"The management, administrators, other faculty members, students and the school as a whole is struck with intense sorrow and is speechless," Thakur Mulchandani, principal Sunrise School told Khaleej Times.

"The bond that he had developed over the years, just as how we have with each faculty, makes the loss unbearable. The entire school family is shaken and finds it hard to come to terms with this most saddening news."

Mulchandani said Kumar, who suffered from breathing problems was diagnosed with Covid-19 more than two weeks ago and has been in hospital since May 7.

The school principal said Kumar was a very inspiring teacher who always brought a creative aspect to the classes he handled and would make it an enjoyable class to attend to.

"Anil had a great way of motivating his students to do their best, and pushed them to be the best they could be," said the principal adding that the teacher was a great strength and support to the Department of Hindi, and always willing to scaffold and mentor students and teachers.

"He was a very approachable man, warm and friendly at heart and that is something we will truly miss about him," he said.

Kumar, an Indian national, has left behind his wife and two children.

Kumar's wife Rajini is also a member of the school family. She is in the faculty of the maths department.
Courtesy:Khaleejtimes