Speaker of Karnataka LegislativeAssembly Visits Gulf Medical University
Mangalore Today News Network
Dubai, Jan 11, 2016 :Shri. KagoduThimmappa, Speaker of the Karnataka Legislative Assembly visited Gulf Medical University (GMU) - Ajman, the leading private medical university in the region owned and operated by Thumbay Group, on Saturday, 9th January 2016.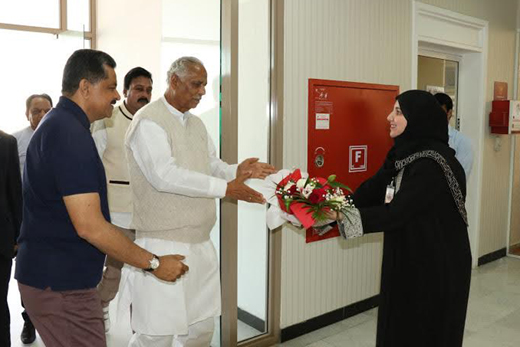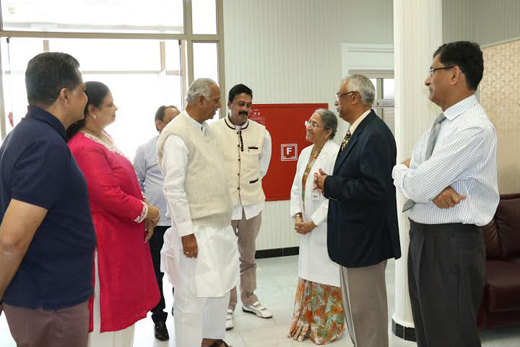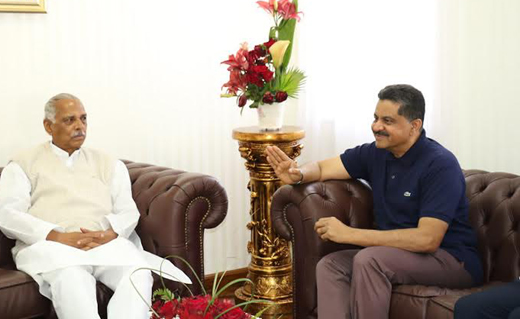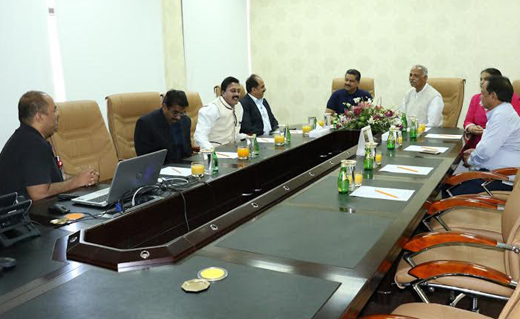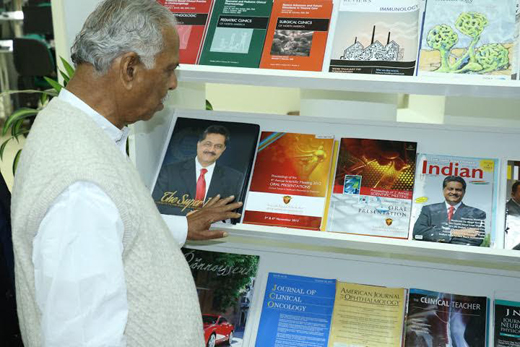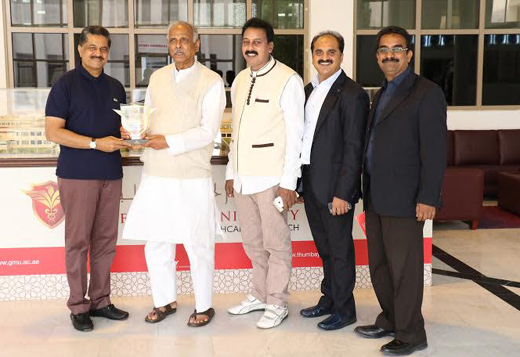 The Speaker was accorded a warm welcome by Mr. ThumbayMoideen, Founder President of Thumbay Group, Prof. Gita Ashok Raj, Provost of GMU and other members of the administrative team of GMU and Thumbay Group. He was taken on a tour of the GMU campus, and was briefed about the various facilities and infrastructure.

He visited and interacted with senior personnel of GMU's Center for Advanced Biomedical Research & Innovation (CABRI) and Center for Advanced Simulation in Healthcare (CASH). He also met and interacted with the staff members of Thumbay Group and GMU. A presentation outlining GMU's achievements, its emphasis on research-based learning, its topnotch facilities and curriculum and the diverse cultural backgrounds of its students and faculty was presented to the dignitary.

Shri. KagoduThimmappa expressed his admiration for the facilities and infrastructure at GMU. He congratulated the efforts of Mr. ThumbayMoideen in establishing a world-class university delivering high-quality medical education, healthcare and research. He wished Mr. ThumbayMoideen and his team more successes in the future.

GMU is presently the most sought-after private medical university in the UAE. Established by Mr. ThumbayMoideen in 1998 as Gulf Medical College (GMC), it became a full-fledged medical university in 2008. GMU is the first private medical university in UAE catering to all nationalities admitting students of both genders, presently having students from over 73 nationalities, and faculty and staff from 22 nations. GMU offers a range of courses including MBBS, BPT, DMD, PharmD and Masters Programs in Clinical Pathology, Public Health, and Toxicology. GMU is first in the region to launch unique programs like Masters in Human Reproductive Biology, Bachelor of Biomedical Sciences and Masters in Physical Therapy. GMU's campus is enriched by the presence of the Centre for Advanced Biomedical Research and Innovation (CABRI), the biggest laboratory chain in UAE with four full-fledged laboratories and sample collection centers across the various Emirates, and the Center for Advanced Simulation in Healthcare (CASH), a multidisciplinary educational facility integrating simulation as an educational tool for providing a state-of-the-art, safe learning environment that promotes professional development.