Schools across Dubai and Abu Dhabi reopened with Covid-19 protocols in place
mangaloretoday/ gulf news
Abu Dhabi, Aug 31, 2020: Everything is set as school students return to campuses today for their first socially distanced classes. School managements have taken all steps to ensure safety under the guidance of Knowledge and Human Development Authority (KHDA) officials.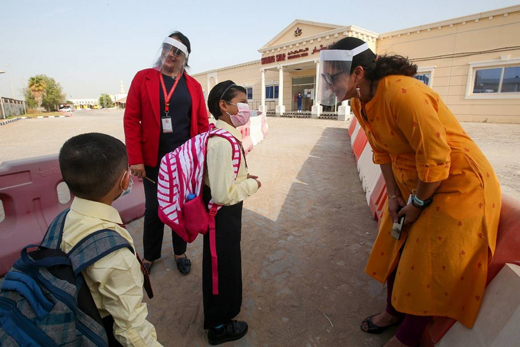 A school in the Abu Dhabi with 5,100 enrolled students welcomed back a mere 11 pupils to its campus on the first day of academic year on Sunday.

The majority of families with children enrolled at The Model School Abu Dhabi opted for distance learning, its principal, Dr VV Abdulkader said."Initially, only 40 families opted for in-class learning. And due to the staggered entry for students, we were expecting only 18 students in Grades 3 and 4 on Sunday. Only 11 actually came down to school, with the remainder opting to attend classes from home," Dr Abdulkader said.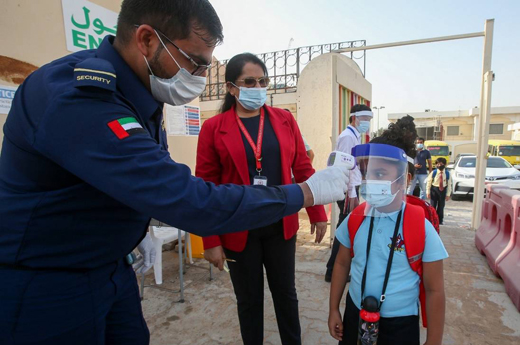 Despite the small numbers, the long-standing Indian curriculum school has implemented all required safety measures, including the installation of thermal scanners at entrances, and the physical distancing between students in the classroom.

"There are high operational costs for us to operate the school, but we will continue to offer on-campus learning in accordance with guidelines by the Abu Dhabi Department of Education and Knowledge," Dr Abdulkader said.

Prior to the summer break, the school safely organised the Kerala board exams during the height of the COVID-19 outbreak.

"We've also made sure that the return to school will be safe for children, so parents should rest assured if they want to send children along. Otherwise, we are also providing distance learning for enrolled pupils," he added.


Courtesy: Gulf News