One of UAE's leading artists Tanya Ashraf presents her work at Melange
Mangalore Today News Network
Dubai, Jun 25, 2019 :Tanya Ashraf, Founder and Creative Director of Roxx Fashion who hails from Thumbay, Mangalore, renowned yogi Bharat Thakur, Founder of Artistic Yoga, together with five other acclaimed artists showcased their artwork at Melange, which was held at the Pullman Dubai Creek City Centre on the 21st of June 2019. The exhibition featured contemporary works of art, along with bronze sculptures, and was curated by Peter Gressmann, Founder of Art Forum UAE.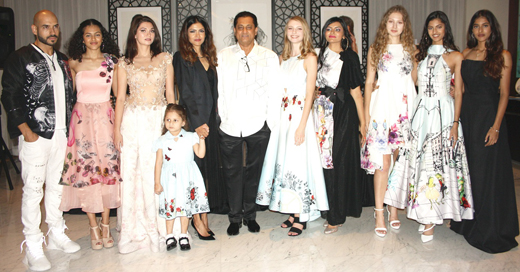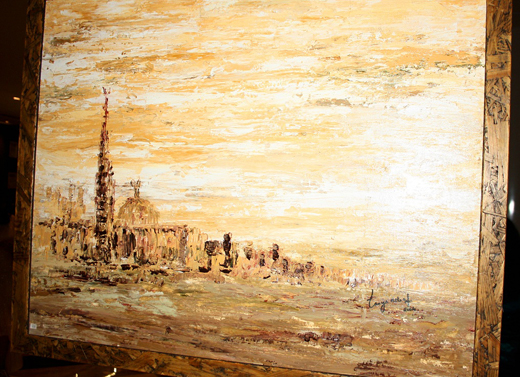 Tanya Ashraf exhibited select paintings that are a reflection of the Gulf region together with her signature abstract pieces that portray her own unique dynamic style. The crescendo of the evening was certainly Roxx's fashion show, which added a twist to the event by combining art with fashion. Quoting Tanya Ashraf, "Combining art with fashion has been a natural evolution for me. By doing so I have been able to literally redefined my work and have taken it to a completely different level. Art in the traditional sense can be defined as static. Merging static art with fashion creates something tactile – resulting in pieces of wearable art that one can touch, feel and interact with, creating more of a performance, all while adding a new dimension to the art itself. I cannot claim that I intentionally set about to do so, but rather naturally progressed to where I am now. And the results as you can see, have proven to be an interesting body of work that I continue to build upon. For me fashion is part of my everyday lifestyle. Now, it is undoubtedly a form of art that is constantly evolving".

About Roxx Fashion:

Roxx was founded in 2006, by Tanya Ashraf and is based in Ajman, UAE. Our flagship store located on Ajman Beach Road was initially setup as a multi-designer boutique and has since swiftly evolved into an exceptional fashion power house in its own right, with an outlook to offer a unique take on fashion that is infused with contemporary culture. Roxx's designer dresses are known for harmoniously blending classic styles with modern creative twists, with a very fashion forward approach - to achieve that quintessential glamorous look for any occasion.

Roxx is an independent subsidiary of the BA Thumbay Group which has diverse interests in Sawmilling, Timber Trading, Retail, Education, along with significant holding in Real Estate development.