Mr.Shaikh Muzaffer urged PM Narendra Modi for the evacuation of 450 Indians from Sumeshi Jail,Jeddah
Mangalore Today News Network
Jeddah, Sep 21, 2020: On 16th Sept 2020 The AIMDF National Spokesperson Mr.Shaikh Muzaffer and the National Executive board raises the issue with PMO for the earliest repatriation of 450 Indian nationals from Sumeshi Jail, Jeddah - Saudi Arabia.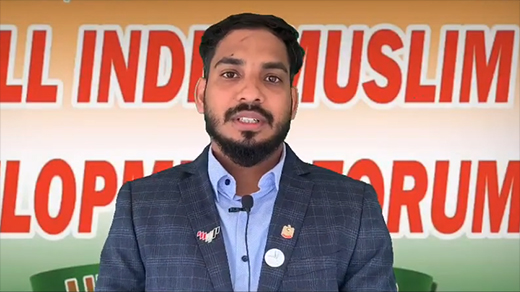 The National Executive Board of AIMDF under the leadership of the Founder President Mr.Shakeel Hassan H , urged Prime Minister Narendra Modi , Minister of External Affairs Dr.S Jaishankar and Consul General of India in Saudi Arabia Md.Noor Rehman Sheikh for earliest repatriation of 450 Indians stranded in Sumeshi Jail, Jeddah - Saudi Arabia.

"It is requested to the Prime Minister of India, Narendra Modi to kindly ask Dr Subrahmanyam Jaishankar, Minister for External Affairs, Hardeep Singh Puri, Minister for Civil Aviation Govt of India and Indian Embassy in Riyadh, Saudi Arabia to pursue with the Saudi Arabian Government officials and take necessary steps to bring back 450 Indians languishing in Sumeshi Jail as soon as possible," he said.

Shaikh Muzaffer , National Spokesperson of AIMDF also said that : Deputy Consul General Y.Sabir from Consulate General of India in Jeddah replied to his email stating that "The matter is being paid highest attention by the Consulate as well as Embassy of India, Riyadh. We are constantly in touch with the Saudi Authorities as well as Ministry of External Affairs. We are pleased to inform that flights are likely to operate very soon to send Indian deportees to India.
Please be assured that Consulate General of India, Jeddah remains committed to provided assistance to Indians in need.