Metabo emerges champion in 25th Gulf Incon-Metabo Ramadhan cricket tourney
Media release
Dohan, May 7: In the inaugural match of the 25th Gulf Incon-Metabo Ramadhan cricket tournament 2019 at the Old Ideal Indian School Floodlit Grounds near Midmac Roundabout Metabo, the sponsor team defeated Opera 11 Brothers by 95 runs.

Sajjad Ahmed Khan, senior manager - Sales & Marketing of Gulf Incon, agents of Metabo inaugurated the tournament in presence of Qatar Veterans Cricket officials, all players and match officials.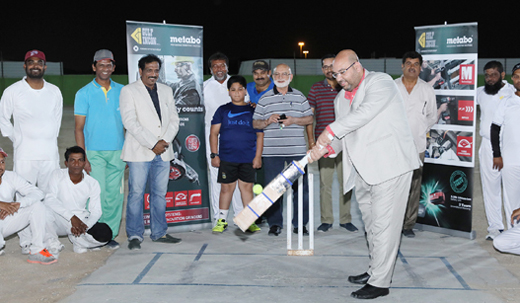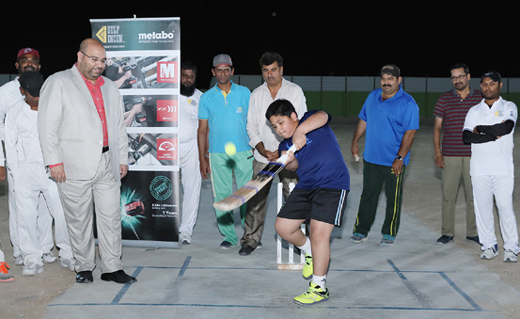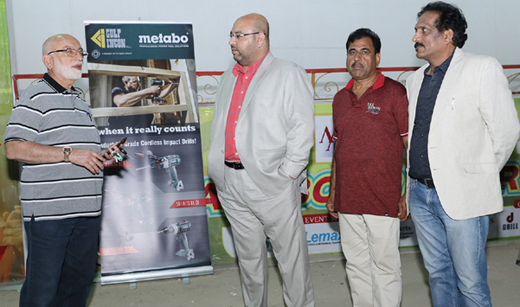 After winning the toss, Metabo captain Shabbir elected to bat.

In a fast start under clear skies, Metabo openers scored 33 runs in the 3 overs powerplay for the loss of 1 wicket. Metabo batsmen then took on the Opera 11 bowlers and blazed away. Melvin, Niyamat and Osama scored quickfire 20 plus runs and due to this at the half way stage Metabo scored 82 runs with loss of 1 wicket only. Even though Metabo lost their best batsman Magsood for a duck in the 8th over, contributions from lower order batsmen Metabo totaled 152 RUNS for the loss of 7 wickets in their allotted 12 overs. For Metabo, Osama and Niyamat scored 24 each and Melvin and Umar contributed with 23 runs each. For Opera 11 Brothers Aswar and Sumeda took 2 wickets each.

In reply, Opera 11 Brothers struggled to score due to disciplined bowling performance from Metabo bowlers and could only score 57 runs in their allotted 12 overs. Afraz and Aswar were the only 2 batsman to reach double figures. For Metabo, Osama took 3 wickets, Jawad and Mohammad Gujaratri took 2 wickets each.

For his all-round performance, Osama of Metabo was adjusted Man of the Match.

In the other match of the night, Hanan defeated CCRC by 9 wickets.

CCRC 94 runs all out in 11.2 overs (Sulfan 28 runs in 9 balls with 4 6's and 1 boundary, Muzzamil 24 runs in 8 balls with 2 6's and 2 4's).

For Hanan, Irshad, Lithin, Siraj, Nishad and Shihad took 2 wickets each) lost to HANAN 97 runs for loss of 2 wickets in 9.3 overs (Nishad 23 runs in 10 balls with 2 6's and 1 boundary, Nizam 22 runs in 8 balls with 2 6's and 2 4's).

Man of the match was Nishad of Hanan.