Karavali Welfare Association Riyadh elects Nazeer Ahmed as president
Mangalore Today News Network
Media Release

Riyadh, Nov 18, 2019: Karavali Welfare Association Riyadh (KWAR) Saudi Arabia, a charitable non-profit organization, conducted their 12th Annual General Body Meeting @ Masala Zone Auditorium Riyadh on November 15 and unanimously elected Nazeer Ahmed as president of KWAR for the term 2109-20, along with vice president Nelson D'Souza, general secretary Irfan Aboobakar, joint secretary Salman Noor, treasurer Mahesh Hegde and joint treasurer Victor Menezes.

Starting the proceedings of AGM Nitin Rai Kukkuvalli, gave a brief introduction of KWAR to the audience and invited the KWAR president Santhosh Shetty, general secretary Nelson D'Souza and the treasurer Mahesh Hegde to the dais.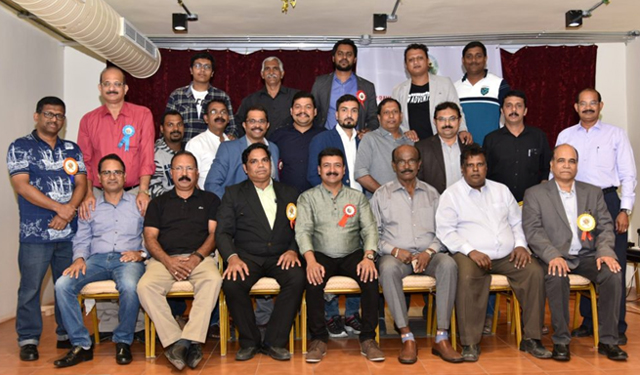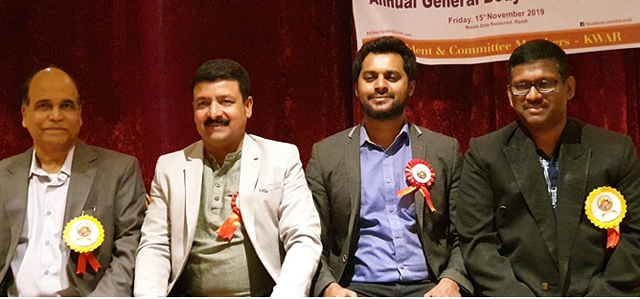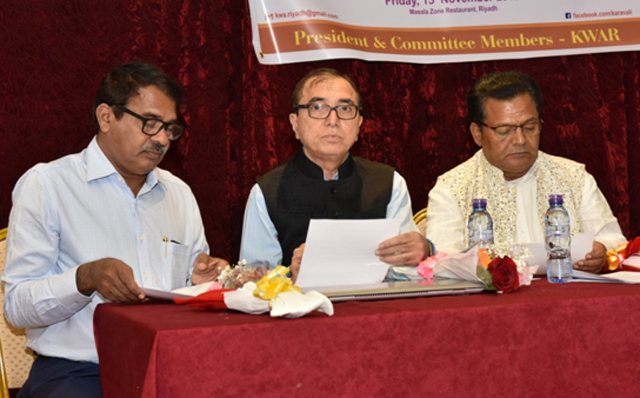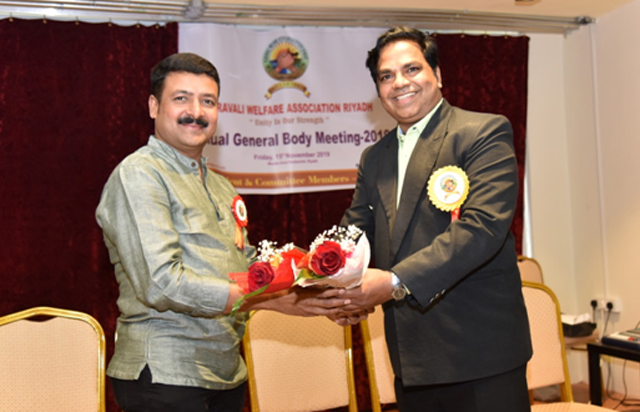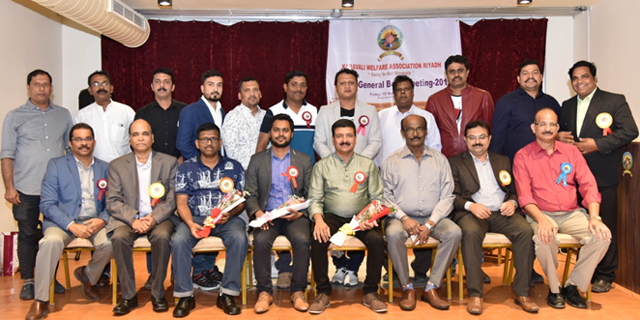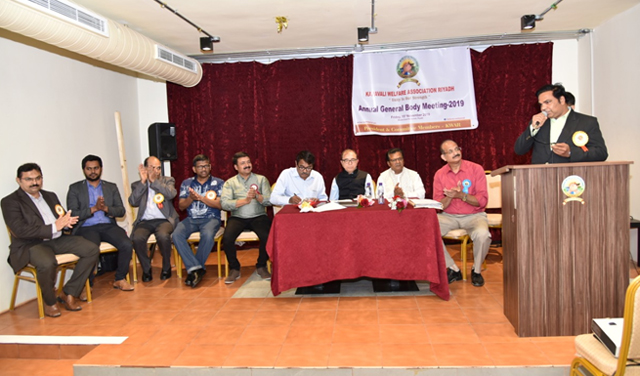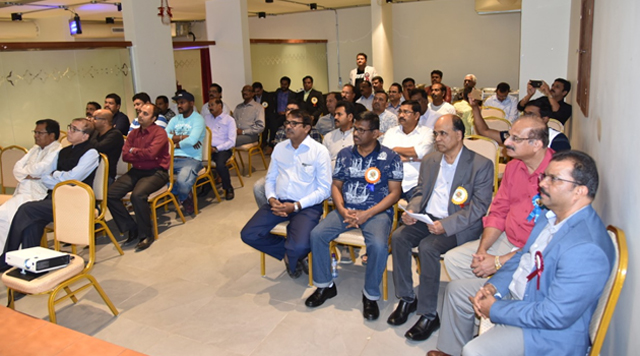 Outgoing KWAR president Santhosh Shetty gave a warm welcome to the guests and narrated the good humanitarian work done by KWAR for the benefits of needy Karavali people, specially working here in Saudi Arabia. He has stressed for cooperation from all the members of KWAR so that KWAR can continue to do their good work for the society. KWARs achievements in his tenure and the cordial relations between KWAR and Embassy of India was the highlight of his welcome speech and he thanked one and all for the tremendous support he received from the members during his term as KWAR president.

Nelson Dsouza, general secretary read out the Annual Report, KWARs achievements in social, humanitarian, sports and other activities during the period from 2017 to 2019, with a slide show which was well appreciated by the good number of members who attended the AGM.

Shri Mahesh Hegde, vice president and treasurer read out the financial report of KWAR and requested the members to enroll more members to KWAR family. Nitin Rai Kukkuvalli who compered the proceedings did an excellent job to the appreciation of all the members who were gathered in the Aauditorium.

President Santhosh Shetty dissolved the existing committee which he was heading in order to pave the way for the Election of new KWAR President, office Bearers and other committee members.

Dr Anwar Kurshid, Roshan Shabbir and Abbas Uchhil were the three Election Commissioners who were escorted to the dais by KWAR former president Ramesh Shetty and honored them with flower bouquets. The three wise men conducted the election process in a very transparent manner and as it always happens in KWAR family, and selected 31 member's committee. Once the committee was formed, the former president Santhosh Shetty proposed Nazeer Ahmed to be the president for the term 2019-20. All the members unanimously agreed with the proposal and at the same time, Mr Nazeer
Ahmed accepted this position. And moving further the election commissioners elected all the office bearers unanimously.

Newly elected president Nazeer Ahmed thanked all the members who elected him and his team unanimously and requested the members for all the cooperation and support for the smooth function of KWAR activities in the future.

Delicious lunch was served for the members gathered for the AGM. The meeting ended with national anthem.