Kanara Entrepreneurs Ltd (KEL) Dubai, hosts 'Making Entrepreneurial Shift'
Media Release
Dubai, Jun 18, 2019 : Kanara Entrepreneurs Ltd (KEL) Dubai, hosted a very successful members event on June 15 at Ivory Grand Hotel Apartments. KEL, a non-profit, mutual benefit corporation chartered and founded by individuals from the Kanara region, to encourage, support, guide and nurture entrepreneurship, has been serving the community in Dubai for over 10 years.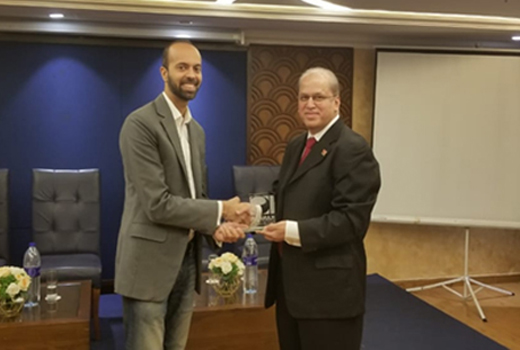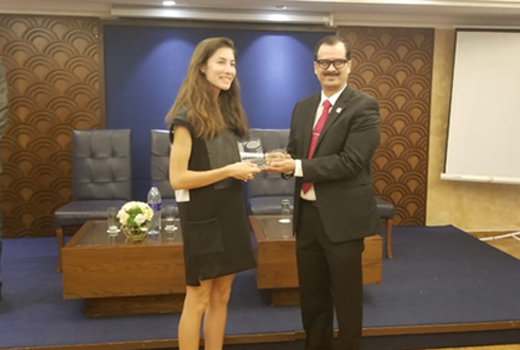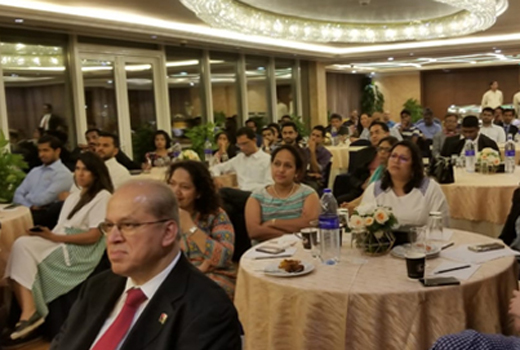 The theme 'Making the Entrepreneurial Shift', was intended to educate the aspiring entrepreneurs on intricacies involved in an entrepreneurial journey and what it takes to succeed. As usual, the event was well-attended and audience came from different age groups and walks of life. The two speakers, Amelie Hua and Ritesh Tilani, spoke on their extraordinary journey of passion, perseverance and determination eventually leading to entrepreneurial success. As part of the discussion, they also shared the challenges and road-blocks they constantly faced during their ongoing journey while offering valuable tips to the future entrepreneurs in the audience.

Amelie Hua, the founder of Motion Cycling, that seeks to revolutionize indoor sport, offered some insightful nuggets from her extraordinary journey and said, "Only a total immersive sacrifice with mind, body and soul pays off." According to her, sharing of an idea with others should not be viewed as risky. She opined, when an idea is shared it gets publicized and may help us find our future investors or employees. She also highlighted and said, "It is common knowledge that only a few of the many initiatives succeed, hence an entrepreneur should never stop trying, but should be aware when to stop pursuing it and exercise the flexibility to pivot and move onto something new."

Ritesh Tilani, who is an investor and successful serial entrepreneur said, "Find something you are super passionate about and only then start, else you will end up wasting yours and others time and also money which are precious resources'." He was quick to caution the enthralled audience saying, "Do not put all your eggs in one basket. Share the risk with investors, make sure you have a co-founder especially in Technology by sharing equity as each of you can have the others back n support when necessary."

He suggested one should always have a fallback option as a safety net for failure times (in his case consultancy) and also the guts and a 'no holds barred' approach if things do not succeed at times.

He also emphasized the need and importance of focusing on the 'why'' while planning an entrepreneurial venture. According to Ritesh, the 'why' defines the purpose and provides the on-going energy and fuel to the effort. He shared the example of his two own ventures:

* First, Carezone - an App developed for achieving social good by redeeming partial points of the total points accrued from Retail visits n purchases towards choice of charity.

*Second, JoiGifts.com - an online portal to send gifts to dear and loved ones. The differentiator being, JoiGifts offered a unique personalised delivery experience along with the gift delivered.

Overall, it was a very successful event and well appreciated by the KEL members and guests alike.

Lead member Aloysius Fernandes welcomed the gathering and opened the session, chairman Ivan Fernandes and president Robert D'Sa felicitated the panel speakers and William Dsouza, associate director – Events, delivered the vote of thanks.