Indian Consulate honours Covid-19 frontliners in UAE
Mangalore Today News Network
Dubai, June 26, 2020: Around 100 frontline medical professionals, volunteers, government entities and supporting organisations were honoured by the Consulate-General of India for their efforts to help the recovery of Covid-19 patients.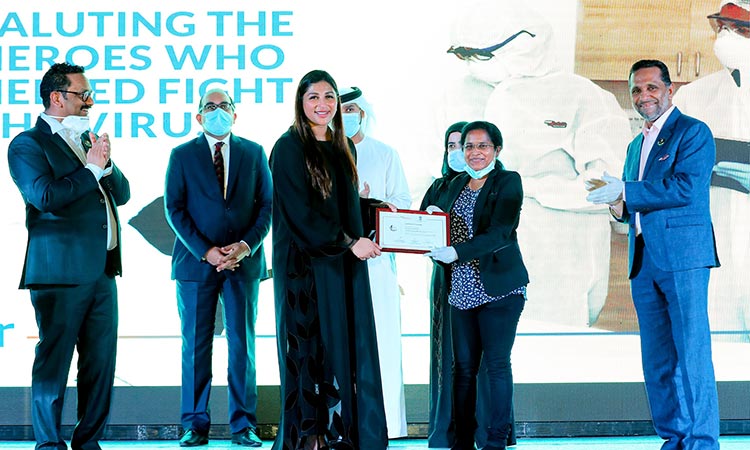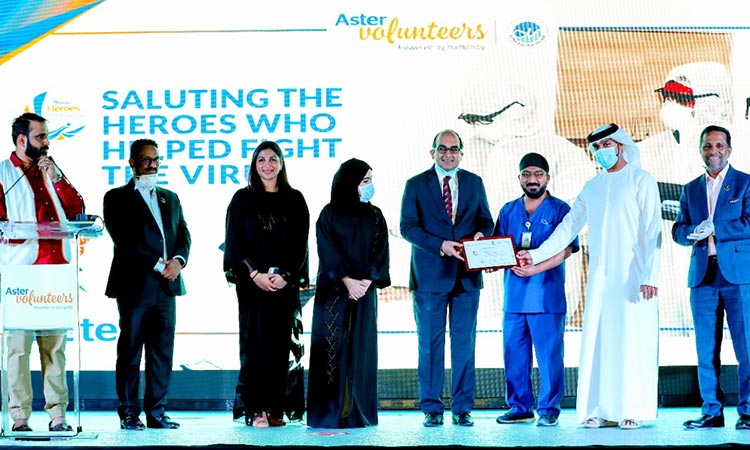 The frontliners helped more than 1,500 patients who were asymptomatic or mild to moderately ill in the last two months.

"It has been incredible to witness the highest levels of kindness and collaboration between individuals and organisations during these unbelievably challenging times in recent months. The frontline workers and volunteers have shown real selflessness and persevered against all odds in order to support their local community to fight this pandemic," said Vipul, Consul-General of India in Dubai.

"We are thankful to them, Dubai Health Authority, Dubai Ambulance, Dubai Police, Aster DM Healthcare, Indian community and everyone involved in the successful delivery of the mandate for this facility," he added.

Dr Azad Moopen, founder chairman and managing director of Aster DM Healthcare, said: "Most of the medical staff and volunteers who have been actively involved in managing this facility had volunteered to be a part of this project, putting their own personal safety at risk and they continued to work relentlessly for long hours every day to be able to heal each of the patients who came to them, following all necessary measures to control the spread of Covid-19. We are proud of their tremendous achievement and commend the work that they have done."

The 750-bed facility, comprising of two buildings in the Hind Humanitarian City, has turned to be a model isolation facility that saw the fast and effective implementation of triage, isolation, quarantine and treatment set-up following all the protocols set-up by DHA, aiding in the recovery of patients. Aster Volunteers, the global CSR programme of the healthcare group, played a crucial role in supporting this facility through the provision of internal and external volunteers who helped with the management of the facility and delivery of treatment protocols.