India-UAE flights: Bookings to Dubai reopen from some Indian cities
Mangalore Today News Network
Dubai, Jul 12, 2021: Flight bookings from several Indian cities have re-opened to Dubai from July 15, as per the websites of some airlines. However, UAE's General Civil Aviation Authority (GCAA) has maintained its status quo on the indefinite suspension of inbound passengers from India until further notice.Economy class tickets on Emirates are sold out. The ticket prices for Emirates Business and First Class for July 16, are Dh7,500 (Rs148,900) and Dh8,147(Rs165,353) respectively. Ticket bookings for flydubai will open on July 27. The price of an Economy Class ticket on the airline will cost Dh1,645 (Rs33,892).The Vistara Airline website has put the Mumbai-Dubai ticket price at Dh895, with only a few seats available for July 15 and 16. Indigo Airlines has also opened bookings on their website with fares from Mumbai starting at Dh850 for a connecting flight, and Dh1,100 for a direct flight on July 16.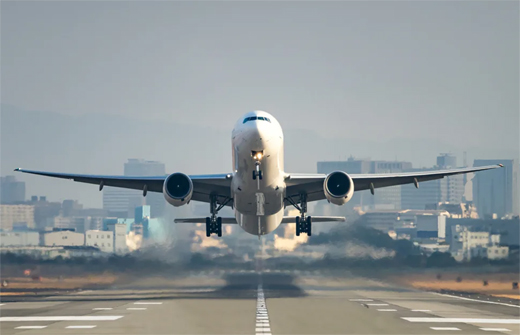 Budget Indian carrier SpiceJet has also opened ticket bookings on their website. Kozhikode to Dubai ticket prices for July 16 start at Dh1,960. SpiceJet's Mangalore to Dubai flight on July 17 is priced at Dh2,092.

Khaleej Times spoke to a few of travellers who have booked tickets to fly to Dubai.

Shahdab Ali, a sales executive in Dubai, has been stranded in his hometown in India ever since he gone there for his annual vacation.He made an online booking for SpiceJet's Mangalore-Dubai flight on July 17. "Soon as I heard the news of flights reopening, I checked several travel websites. I managed to get hold of a ticket after trying a few times," he said.

"Now that the ticket has been issued, I am really hoping to reach Dubai," he added.

Another expat, Faisal Alam Fakarde, has booked SpiceJet flight tickets for himself, and his family members, from Mangalore to Dubai. "We got the news that flights to Dubai will start on June 17. I quickly went to the SpiceJet webpage and booked tickets. Earlier, after speaking to airline staff, I had rescheduled my flight a couple of times due to the travel suspension date changing," Faisal said.

"Now that I have booked tickets for July 17, I hope we don't have to postpone our travel further," he added.

Travel agents in India have been deluged with inquiries after the latest announcement about India-Dubai flights.

Taha Siddique, owner of Siddique Tours and Travels in Karnataka said, "I have been receiving calls from clients ever since the news was announced. The demand for tickets has been overwhelming."

"There is a lot of confusion among expats who are stranded here. Once the UAE authorities confirm the news, we can expect some more flights being put into service on the UAE sector," he added.

Travel from India was suspended on April 24, due to the Covid-19 Delta variant. Since then, the decision to remove the suspension of flights has gone through multiple changes and flights were expected to start on July 15.

Confusion prevails

Stranded expats in India are confused over the news. They said the suspension date had been extended a number of times in the past and they are now seeking confirmed information from the competent authorities in UAE.

"We have heard news about the withdrawal/extension of travel suspension a number of times in the past. We are confused as we don't know whether we should trust the news or not," said Safdar Kazi, who has been stuck in Mangalore for four months.

"We are confident the UAE authorities will allow the resumption of flights considering the Covid situation in India has vastly improved," he added.

Shahbaz Ali, a Sharjah-based entrepreneur, has been stranded in India since April. He wants to return to the UAE soon as he has several responsibilities, but is wary of booking a ticket. "I will only book my ticket when I see confirmed information by the UAE authorities," he said.

A stranded expat said that some travel agents have been taking advantage of the situation and providing them with incorrect news of the resumption of flights.

Sarfaraz Ahmed, a Dubai-based realtor, had gone to Bangalore in May to attend to an emergency. "Travel agents in India are fleecing expats stranded in India. Some of them are taking advantage of the situation to make money. I had booked my ticket twice before, but couldn't travel due to the suspension getting extended," he said.
Courtesy:Khaleej Times