Health Awards to promote best practices in the UAE's growing healthcare sector
Mangalore Today Network
Dubai, June 29, 2016:Health Magazine, the UAE's only dedicated publication in the healthcare industry, today announced the region's first comprehensive Health Awards scheme, which will be held on 16thJanuary 2017 at a glittering gala ceremony in Dubai.
The Health Awards aims to acknowledge and appreciate exceptional contributions in the fields of healthcare from across the region. The awards will publicise and promote significant achievements from across the region, to inspire the young readers to dream big and to embark upon great endeavours. The annual Health Awards scheme will honour many more deserving achievers in the years to come, gradually evolving as an industry benchmark of professional excellence.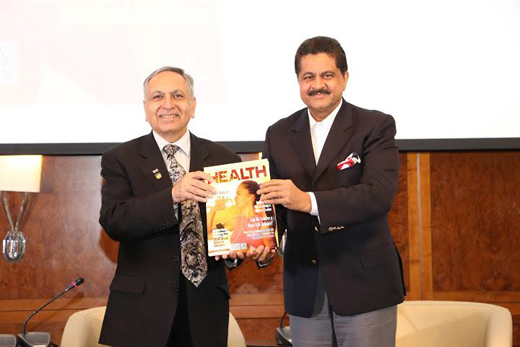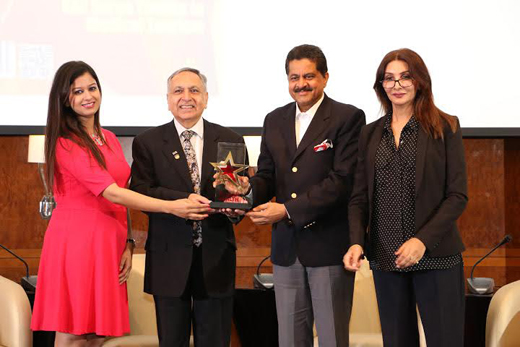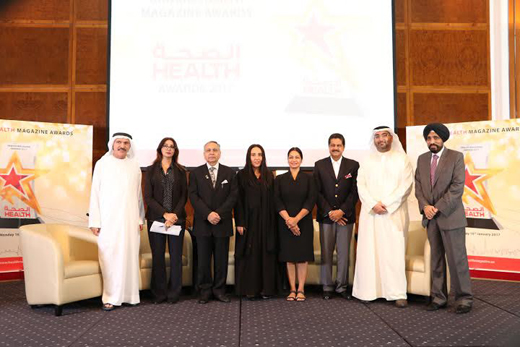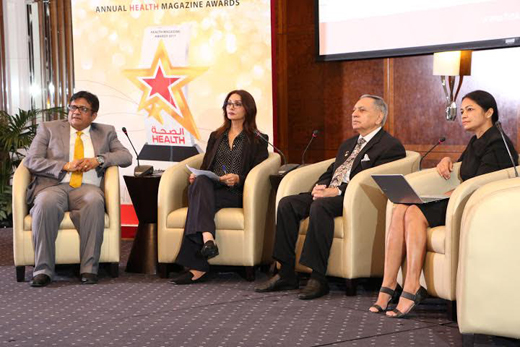 A panel of jury will select healthcare professionals and institutions in 20 different categories in the UAE – through a stringent selection process that will highlight quality, dedication and promote best practice in the UAE's growing healthcare sector.
Health Magazine, part of Thumbay Group, which established the region's first medical university in the private sector, will exclude all entities and professionals employed by the group – to ensure transparency and fairness in evaluating the nominees.
Launched in 1999, the bi-monthly Health Magazine has been highlighting the sector's growth and development as well as creating health awareness amongst consumers through 20,000 copies that are distributed in public places and to targeted households.


"The objective of launching Health Awards is to promote best practices across the healthcare industry in the region – where the industry is growing at a double-digit growth due to the mandatory health insurance scheme," ThumbayMoideen, Founder President of Thumbay Group, which owns the Health Magazine, says.
"With more and more people coming under the mandatory health insurance scheme, it is important to improve quality through best practices so that the patients get fair and quality treatment. Improvement in quality and facilities will also attract international health tourists to seek treatment in the UAE."
"Health Awards will help create a desire and drive for improving quality services across the industry, by recognizing those who deserve the rewards."
A recent report on the region's healthcare sector published by Alpen Capital says, despite a remarkable improvement in the condition of the GCC healthcare system over the last two decades, the accessibility and quality of care at public hospitals and clinics are yet to meet expectations of the citizens. Several local patients in the GCC travel abroad to seek treatment due to lack of specialised care and high cost. The high cost of medical treatments in the GCC and limited super-specialized care in areas such as oncology and cardiology are driving outbound medical tourism.
The Health Awards will influence positive changes in the GCC healthcare market that is projected to grow at a 12.1 per cent CAGR from an estimated US$40.3 billion in 2015 to US$71.3 billion in 2020. An increase in the population and rising cost of treatment are the primary factors aiding growth, according to the research report published in February 2016.
Health Magazine has invited a panel of well-respected professionals from healthcare and media sectors to form the jury panel that includes, Dr.AjitNagpal, Chairman of AMITY University (Jury Chairperson), Dr. Mohamed AbdulrazakNasaif, Training Consultant at the Ministry of Health, Dr.Mouza Al Sharhan, President of EMA, Dr. Abdul GhaffarAlhawi, Head of the Centre for Advanced Simulation in Healthcare, Dr. Salah Abusnana, Consultant EndocrinologistMedical Director, RashidCentre for Diabetes andResearch,Ms. Khuloud Al Omian, Editor-in-Chief of Forbes Middle East and CEO of Arab Publishing House, Dr.Manvir Singh Walia, Administrative Director for Healthcare at Thumbay Group.
The initiative is part of the group's vision – Growth Through Innovation – that will drive the change in the industry for the better.
Editor's Note
HEALTH magazine is a bimonthly, bilingual (English, Arabic) BPA-audited publication. As one of the leading health and lifestyle magazines in the region, HEALTH covers a variety of topics such as health, lifestyle, wellness, fitness, beauty, family, parenting, diet, nutrition, luxury and fashion.
Launched in 1999, HEALTH now boasts of a circulation of 20,000 copies in print, with a readership of close to 80,000. Its distribution and coverage area is spread across the UAE in leading retail outlets, major airports in the GCC region, leading medical institutions and upscale clinics, pharma companies, boutiques, gyms, coffee shops, spas and resorts, bookshops, hotels and malls.
HEALTH Magazine has a significant online and social media presence. Its dynamic website receives around 20,000 hits per month, and its Facebook page is followed by close to 17,000 readers. HEALTH Magazine's mobile app is available on the android app store, and has already been downloaded by a number of users. HEALTH Magazine inspires health and lifestyle and also organises regular events.
Contact:
MrVigneshUnadkat
Tel: +9716 7431333
Email: Vignesh@thumbay.com
Ms. Bhavana Gupta
Tel: +9716 7030545
Email: bhavana@promotions.thumbay.com
Ms. Samar Khan
Tel: +9714 2281021
Email: s.khan@panasian1.com