GMU's College of Medicine to be accredited based on WFME standards
Manglore Today News Network
Ajman, Jul 12, 2019 : The College of Medicine MBBS programme of Gulf Medical University (GMU), here, is now internationally recognized worldwide, after being accredited using the international standards of the World Federation of Medical Education (WFME).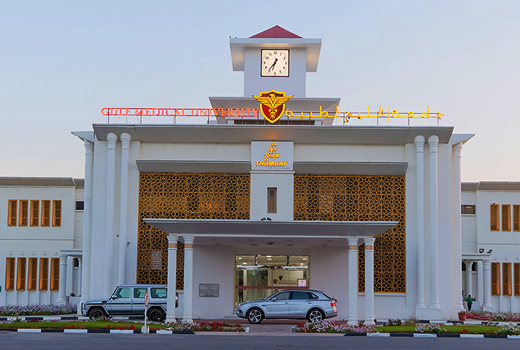 The recognition programme delivers an independent, transparent and rigorous method of ensuring that accreditation of medical schools worldwide is at an internationally accepted and high standard.

This will put the College of Medicine and its MBBS programme in WFME's new international directory of medical colleges and help the graduates meet ECFMG (Educational Commission for Foreign Medical Graduates) and ACGME (Accreditation Council for Graduate Medical Education) requirements.

Starting in 2023, individuals applying for ECFMG Certification must be a student or graduate of a medical school that is appropriately accredited. More specifically, the school must be accredited by an accrediting agency that is officially recognized by the World Federation for Medical Education (WFME).

According to this new internationally recognized process, The Commission for Academic Accreditation (CAA), Ministry of Education, UAE is the first regulatory authority in the Gulf region to be awarded the prestigious international accreditation from WFME and hence the programmes offered by the College of Medicine, GMU and its programmes are the first in the region to be reaccredited, enabling GMU graduates to pursue higher education and careers in North America.

Gulf Medical University has six colleges and 26 accredited programmes, all accredited by the Commission for Academic Accreditation, Ministry of Education, UAE.