Eight including two from Karnataka stranded at London airport after flights cancelled
mangaloretoday.com
London, Mar 28: Eight passengers from India including two from Karnataka are stranded at Heathrow International Airport. They were in transit and were travelling to India when UK suddenly stopped inbound flights due to the Covid-19 pandemic.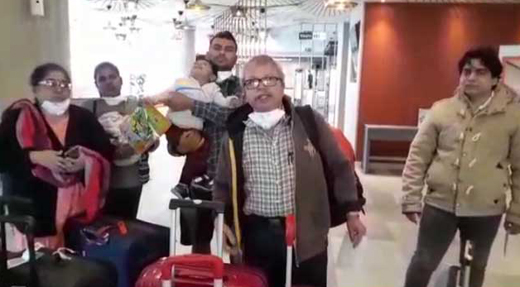 The eight passengers including an infant and a child boarded flight from Huston on March 18. They boarded a connecting flight from Atlanta Airport and reached Heathrow International Airport on March 19. Ganapathi Shanbhag, a senior citizen and among the passengers stranded said, "We had boarded the 8:30 am flight from Huston and were travelling to India via Heathrow, London, when the Centre made the announcement to cancel all flights from foreign countries. As soon as we realized what had happened, we tried to get in touch with the Indian High Commissioner in London. We did not receive any positive response from embassy.

My wife and I are suffering from diabetes and the medicines we are carrying are exhausted. The money we brought as travel expense is exhausted and we are struggling to buy food. Today, the airport officials shifted us into a hotel connected to the airport. But everything in hotel is chargeable and we without money can't buy a bottle of water. Hour by hour, I and my wife are moving close to death. Our fellow passengers are also in big trouble. It is our kind request to the Indian government to rescue us from here. We hope our request will reach the government," he said.