Coronavirus: With no money left for food, stranded Indian workers in UAE seek urgent repatriation
Mangalore Today News Network
Abu Dhabi, May 13, 2020: Hundreds of Indian workers are stuck in labour accommodations across Abu Dhabi and wish to return home through the India government's Vande Bharat Mission.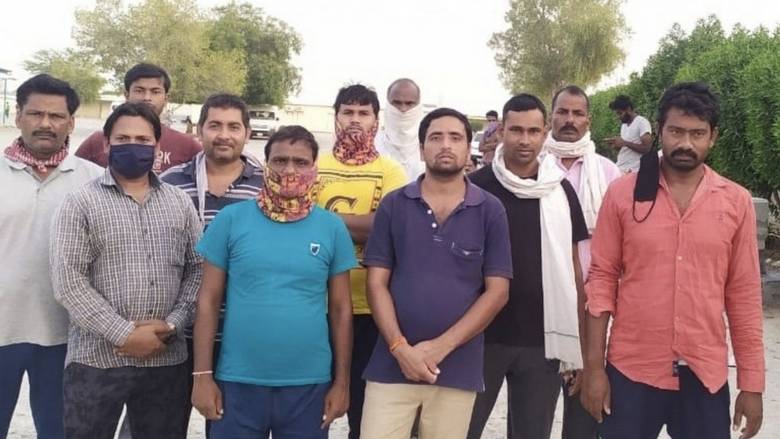 Mostly from the states of Bihar, Uttar Pradesh, Gujarat and Kerala, they were in Abu Dhabi to work at a production unit on an island. However, they are stranded for more than a month in remote areas of Al Ain and Ruwais and await special flights to their states.

"We are about 350 people in Al Ain. Some 200 of us are from Uttar Pradesh and Bihar. We came here in January and our project got over by March. We received our salary that time and sent it to India. We should have left by March 29, but for the last 45 days we are fending for ourselves. Many people have lost their dear ones back home; there are medical emergencies and social engagements to attend to. Everyone is getting anxious and losing hope," Indrajeet Yadav, a worker from Uttar Pradesh, said from his accommodation in Al Khazna.

'We can't even afford a tea now'

They are reportedly allowed two hours (4pm to 6pm) every day to go out of their accommodation to buy essentials but they are left with no money for the purchase.

"We didn't expect such travel restrictions or wouldn't have sent money home. We are supervisors, foremen, fabricators, welders and helpers. A helper makes less Dh1,000 a month. We can't even afford a tea now. We are managing with whatever food is available at the mess," Mazhar Mia from Bihar said.

Ajay Singh, another worker, noted that there was a sense of despair among them following a death in the camp.

"A person from Siwan district of Bihar passed away due to health issues. It's a non-coronavirus death. Everyone's health is getting affected, even though we have been screened for Covid-19 and there's no positive case."

'Please repatriate us'

Santosh Pethe, a worker from Gujarat, said everyone is eager to return home.

"Every day, at least one worker is admitted to hospital due to health issues. This is a difficult phase for us. We appeal to the Indian government to airlift all of us on a priority basis. Kindly repatriate us either by flight or ship."

Jayesh Patel, one among the group stuck in Ruwais labour accommodation, said: "We are some 100-150 people here. We neither have money to buy tickets nor are there any flights to north Indian states. Indian government must save us and take us back home. We need a proper evacuation flight as we can't afford to book tickets."

Most of them have registered on online portal of Indian mission and are hoping for repatriation flights and air tickets soon.
Courtesy:Khaleejtimes