Coronavirus: For Indian expats returning home, 'Gulf Gift' box honours a decades-old tradition
Mangalore Today News Network
Dubai, May 15, 2020: For returning Indian expats, especially Malayalees, nothing symbolises life in the Gulf better than a little treasure box of goodies they dutifully carry back home, called the 'Gulf Gift' box.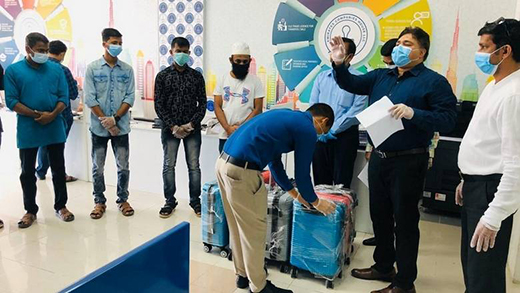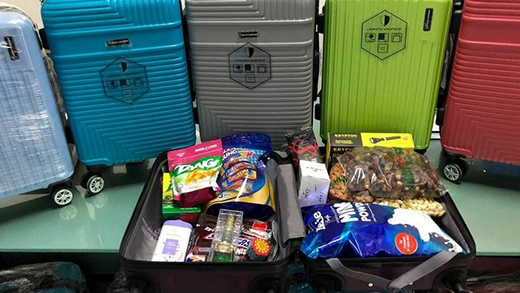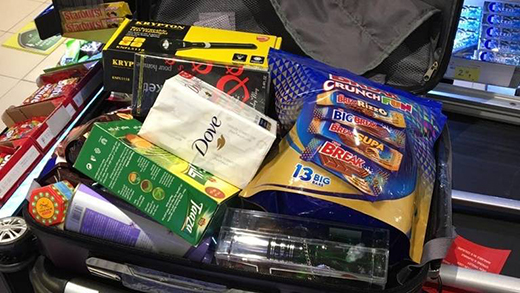 For the intrepid Indians who left home in search of a livelihood and career with just their passports in hand, the return was marked with this suitcase of gifts, primarily food and grooming products, that showcased the success of their lives across the ocean.

But today, due to the situation created by the Covid-19 pandemic, and Indian expats leaving in a hurry by the thousands, this box is sadly missing from their luggage. For these travellers, a business group in Dubai plans to keep the tradition alive by distributing 100 such 'Gulf Gift' boxes to severely distressed and 'deserving' returning expats.

Faris Faizal, the sales director of Emirates Companies House, Twar Centre and the project coordinator of the 'Gulf Gift' box said, "Over the last 50 years, it is a custom that has become part of the cultural fabric for expats to bring home a suitcase full of consumer items specifically associated with life in the Gulf. In fact, every time an Indian from the Gulf returns home, re-opening the suitcase was a ritual."

The box, weighing 11kg each, includes a packet of milk powder, dates, cashews, almonds, pistachios, chocolates, flavoured drink mixes, branded perfumes, soaps, nail cutter, a flashlight, pain relief balm, and talcum powder, to name a few. According to Faizal, every Malayalee has received these gifts at least once in their lifetime.

Faizal explained, "We launched the initiative on Wednesday, May 13. So far, six such boxes have been distributed to expatriates returning on special repatriation 'Vande Bharat Mission' flights." In the first phase, we plan to distribute 100 boxes. We will distribute more in the coming days." Since its launch, several individuals and businesses have also come forward to donate boxes to the needy.

The box is given to deserving candidates with confirmed tickets. "We receive references from Indian associations and those interested in receiving the box can send a WhatsApp text to a number we've provided," said Faizal. Community volunteers run a background check on the applicant and the box is handed over to them.

"We gave the first six boxes to Indian expats who have lost their jobs, are here on visit visas, have medical issues, etc," said Anwar Naha, social worker and former president of Kerala Muslim Cultural Centre (KMCC), who inaugurated the initiative by distributing the first set of Gulf Gift boxes.

Faizal said, "The ones going now are leaving with nothing but their passports. They have small children at home and going back is heart breaking. With this, I hope they will be motivated to return to the UAE."
Courtesy:Khaleejtimes