CA N Ramananda Prabhu and Managing committee Members of Muscat Chapter of ICAI felicitated
www.mangaloretoday.com
Delhi: 4 Feb 2019, Institute of Chartered Accountants of India (ICAI) celebrated its Platinum Jubilee Annual Function on February 4, 2019, which witnessed the presence of more than 1200 members from the CA Profession who are providing their services in various niche areas of the businesses & are playing an important role as strong pillars of the Indian Economy.


For nearly seven decades, ICAI has established its mark as a vital partner in the economic growth of the nation. As the premier accounting body in India and the second largest in the world, ICAI has extended significant contribution in the fields of education and professional excellence by upholding highest values and standards in Accounting, Auditing and Ethical Conduct.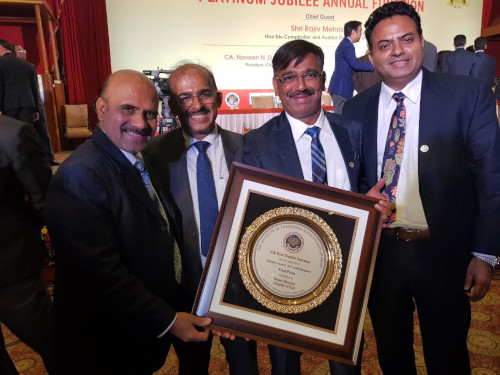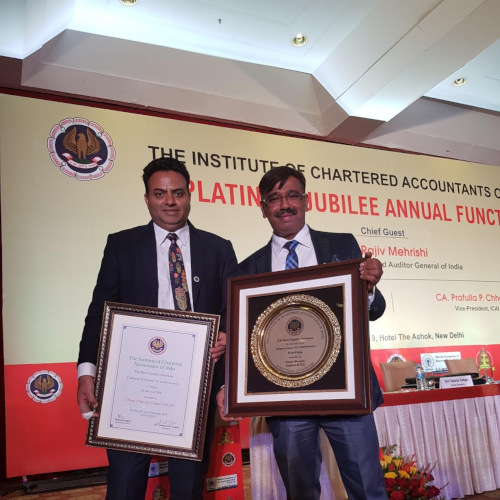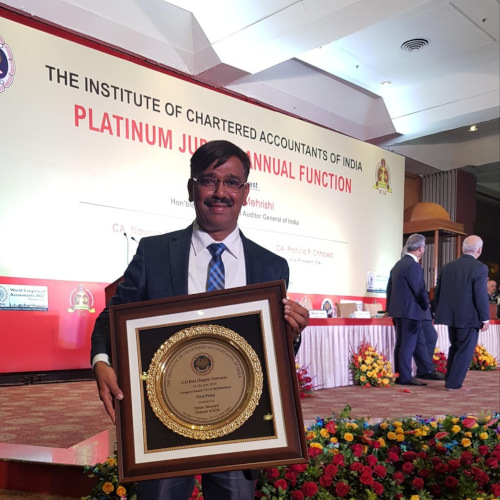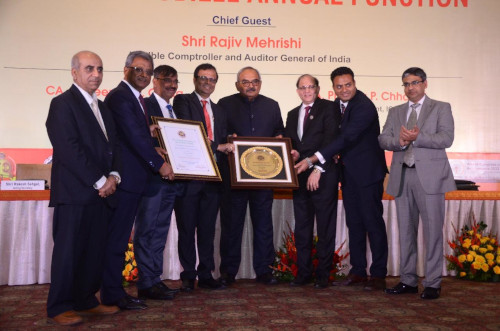 Shri Rajiv Mehrishi, Hon'ble Comptroller & Auditor General of India, was the chief guest of the function and distributed awards to various merit students and best performing branches, overseas branches, addressed the gathering and said, "Chartered Accountants are world-class professionals and are recognised worldwide. The expectations from the CAs are high & I am sure that the Chartered Accountants will face all the upcoming challenges very diligently."

Muscat Chapter of ICAI has been awarded the First Prize for "Best Overseas Chapter Award 2018" (in the 101 to 500 members category) was received by CA Bhavani Prasad, CA Shah Nawaz Khan & CA Ramananda Prabhu, Managing committee member's of muscat chapter of ICAI.

Managing committee acknowledges the efforts of the past Managing Committee members of years 2017-18 and past Chairman's and CBFS and the support and encouragement of all its members, sponsors and well wishers has been instrumental in achieving this award and look forward to the same patronage in our future endeavors.

CA N Ramananda Prabhu had been elected as member of the managing committee of Muscat Chapter of The Institute of Chartered Accountants of India. He is also currently serving as Business Head, representing Karnataka Wing of Indian Social Club, Sultanate of Oman for Oman-India Business Forum since December 2017. He is also appointed as the college development committee member of Government First Grade College Byndoor since September 2018.

CA Ramananda Prabhu, Co-founder and Executive Director of Middle East Chartered Accountants, is a Chartered Accountant with more than 25years of working experience in various capacities. He has worked with large Bank, large Business Group and international audit firm, including 6 years with Saud Bahwan Group, Muscat. He specialises in audit, tax and business consultancy.

He has further broadened and enhanced his role in the fields of International Financial Investments, Macro-economics, Corporate Finance, as well as, Venture Capital and Start-up commercial set-ups in Oman. Exposure to re-engineering, quality and customer satisfaction have added immense value to the over all Job profiles handled. His work experience spans India, Qatar and now Oman.

CA N Ramananda Prabhu, son of Late N Pundalika Prabhu, hails from Prabhu Keri, Naikanakatte, did his schoolings at Government higher Primary School Naikanakatte, and did his high school at government college, Khambadakone, Pre-University at Government Pre-University College, Uppunda and did his BCom at Government First Grade College byndoor in the year 1990.