Bunts Qatar holds mega cultural festival 'Gaana Naatya Vaibhava'
Media release
Doha, May 12: Bunts Qatar, an associate organisation of Indian Cultural Centre, which is under the aegis of the Embassy of India had organized mega cultural fiesta 'Gaana Naatya Vaibhava' comprising of musical event dedicated to maestros of Indian Cinema R D Burman and Ilayaraja and dance programme on May 3 at DPS MIS Auditorium. The event started by lighting traditional lamp invoking blessings from the almighty.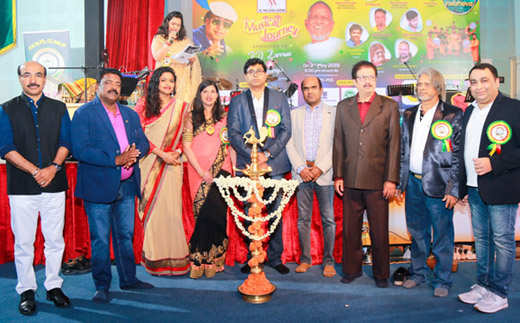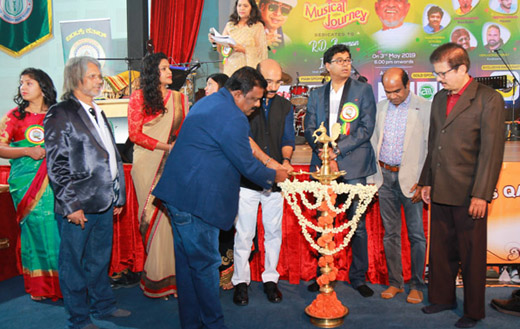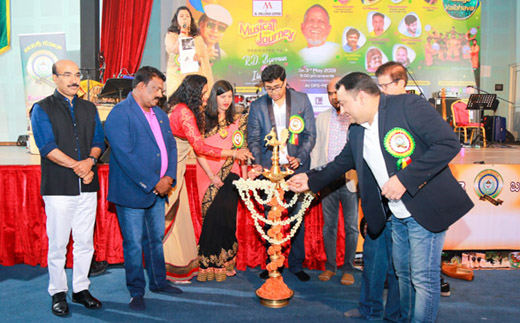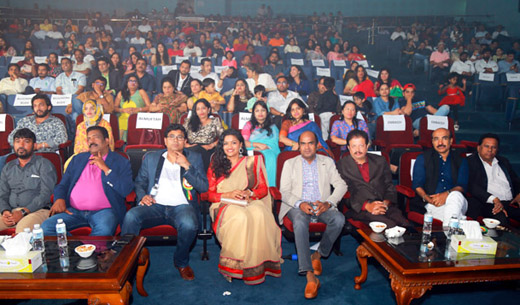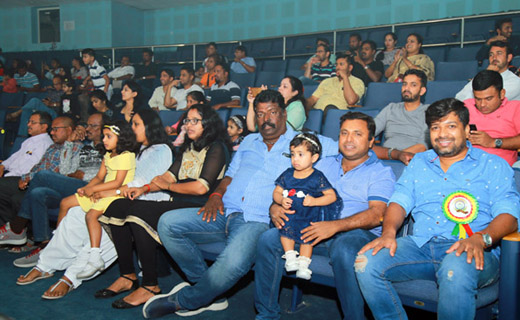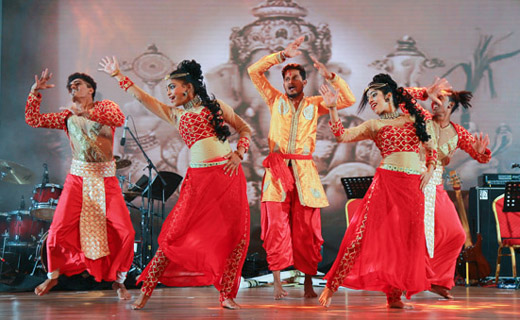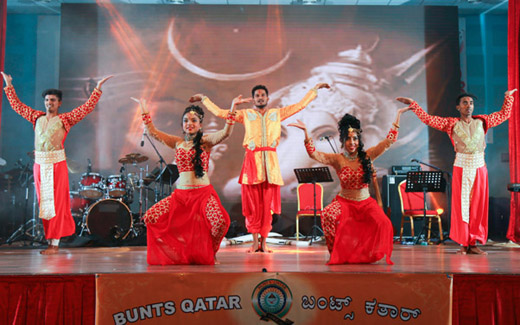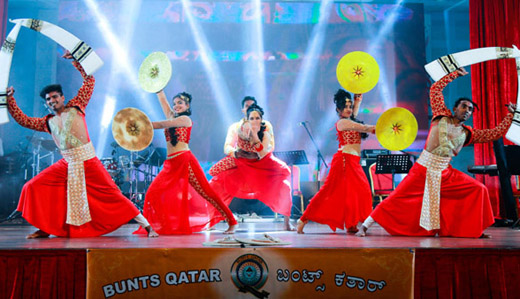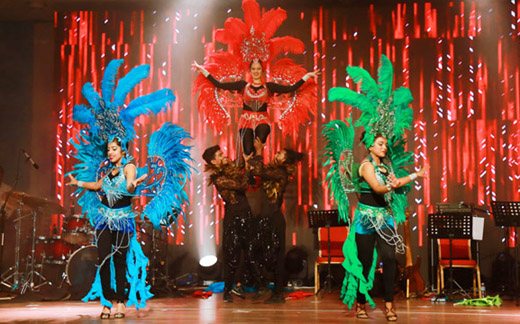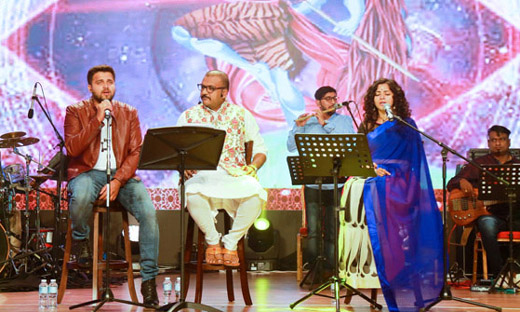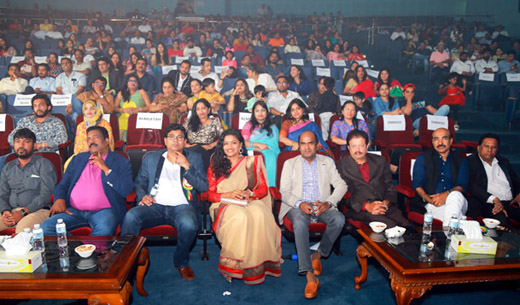 After the welcome dance by Energy Dance Crew, started the proceedings, renowned RJ Mayur, of 'Unplugged with Nimma Mayuraa' fame, who is all set to launch his directorial debut movie 'Kannad Gottilla' anchored the show. Well known play back singers Malvika Sundar of Indian Idol Season 9 finalist and Zee SaReGaMaPa fame Nakul Abhyankar performed live in this musical event with Drum Manju and his band from Bengaluru. They began by singing Om Sivoham from movie Naan Ka Duvul. First half of the show had some classic melodious songs by RDB and Ilayaraja that included hit numbers like Churaliya, Naguva Nayana, Bheegi Bheegi Raton mein, Sundari Kannal Oru sethi, O Priya Priya, Jotheyali Jotheyali etc. The 2nd half included dance numbers like Bachana ye haseeno, Piya Tu, Dum Maro dum, duniya mein, Laila ho Laila, yeh mera dil, hadu santhoshake and many more.

High octane dance performance by Energie Dance Crew (EDC) lead by Manish and his team was also very well received by the audience. Apart from welcome dance, they also performed colorful South American Samba – Carnival dance, modern hip-hop, artistic ballet and finally LED Tron Act -which perhaps was performed first time in Qatar.

Earlier, in a very short public function, event brochure was released by event sponsor Jeppu Chidanand Naik, GM, M Pallonji, main sponsor Sooraj Hegde, Intermodal Services, golden sponsors V S Mannangi, GM, Al Muftah Contg, Satish - executive manager of QDC, Deepak Shetty, president, Bunts Qatar, Ravi Shetty, founder president, Navaneeth Shetty, chairman of advisory and immediate past president, Chandrashekar Shetty, ex-committee member Bunts Sangha Bengaluru, Ramanna Hegde, vice president, Ashwin Shetty, general secretary, Manohar Shetty, major vents/environment activities secretary, Dr Padmashri Shetty, cultural secretary, Swaroop Shetty, sports secretary, Nithyanand Shetty, special needs/membership secretary, Supriya Shetty, joint cultural secretary, and Akshini Shetty, joint secretary.

President Deepak Shetty handed over mementos to event sponsor Jeppu Chidanand Naik, GM, M Pallonji , main sponsor Sooraj Hegde, Intermodal Services, golden sponsors V S Mannangi, GM, Al Muftah Contg, Satish, executive manager of QDC for their whole hearted support in organizing the event. He thanked all other sponsors for their kind help especially Chidanand Naik, event sponsor for his encouragement, exclusive radio partner Radio Olive and online ticketing partner Q-tickets. Dr Padmashri Shetty was the MC, Manohar Shetty conducted short public function and Naveen Shetty Iruvail
handled sponsors contribution acknowledgement.

Suhail Bukhari (Chairman IBPC), Venkat Rao (President KSQ), Asmath Ali (President -Tulukoota), Ibraiz Khan (President KMCA), Abdul Majeed (President SKMWA), Sunil Dsilva (President MCC), Raghunath Anchan (President Qatar Billavas) and many Karnataka based organisations committee members and members were also present.