Abu Dhabi: KCO Fiesta 2016 wins hearts
Mangalore Today News Network
Abu Dhabi, May 09, 2016: Fiesta 2016, a dazzling event of music and dance unfolded at the Abu Dhabi Country Club, hosted by Konkani Cultural Organization (KCO) on Friday 6th of May, on its 21st anniversary.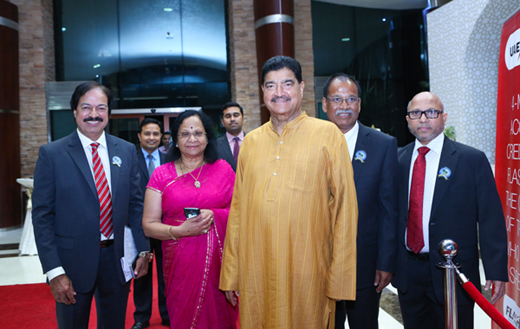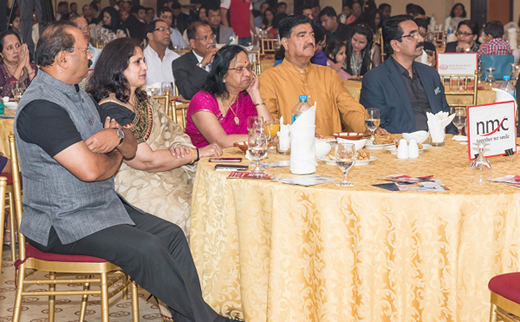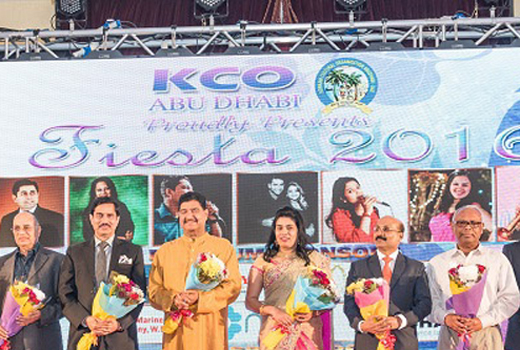 It was a grand extravaganza of entertaining performance from an array of talented artists from Mangalore, Goa and UAE. It was an evening of fun and relaxation for the audience while playing a role in KCO's charitable endeavors.

KCO is known to provide top class entertainment at their annual functions to support their various charitable causes and this was another successful event with wholesome entertainment.

The evening was unfurled by invoking God's blessing through prayer led by Rev Fr. Rodson Goes. He expressed his good wishes for the success of the event. This was followed by prayer song by KCO members led by Rupert Vas and Renny Lobo who also put together a very lively theme song 'Fiesta 2016' which resonated echoes of happiness and set the festive mood.

Benette D'mello, Entertainment Secretary of KCO who was the main driving force behind 'Fiesta 2016' opened the event and handed over the show to Leslie Rego, an accomplished master of ceremony who took no time to capture the audience with his ease and warmth. He capably held the event together, injecting humor into the show and keeping it upbeat at all times.

Leo Rodrigues, President of KCO extended a warm welcome to the gathering and expressed his gratitude to the sponsors for their unstinting support year after year towards the charitable causes of the organization.

Speaking on KCO's 21st annual function about its various charitable projects, Leo said that KCO was like a little plant nurtured into a tree and now gives shade to many. So far the organization has reached out to 848 students with scholarships. It is providing timely financial help to the sick and needy and is assisting economically backward couples with wedding expenses. He also added that the best exercise for the soul is to reach down and lift up the less fortunate.

KCO was privileged to have in their midst Padmashri Dr. B.R. Shetty, Executive Vice-Chairman & Chief Executive Officer of NMC Healthcare and UAE Exchange, Sudhir Kumar Shetty, COO, Global operations-UAE Exchange, Sarvotham Shetty, President, Abu Dhabi Karnataka Sangha, Rev Fr.Rodson Goes, Spiritual Director of Konkani Community, Abu Dhabi, Ronald Pinto, Managing Director, Hysnna International L L C, Lavina Rodrigues, Managing Director, Al Mazroui and Clevy Auto Services, Michael D'souza, Managing Director, Ivory Grand Hotel Apartment, Dubai, Water Almieda, General Manager, Regal Furnishing & Storage Systems LLC, Richard Castilino, Chief Operating Officer, National Transport and Contracting Company, Philip Joseph Managing Director, Mamaleek Building Materials L.L.C., Shahul Hameed Managing Director, Noble Marine Metals Co. Alwyn Crasta, CFO, Aldahra Agriculture, Clarence Cornel, General Manager, Globelink West Star Shipping, Muralidaran, Managing Director, SFC Group and Rajesh Bhatia, Divisional Manager, Al Futaim Engineering.

The ball was set rolling by Joshal D'Souza, Gulf Voice of Mangalore winner with a Konkani number Daryacha Thodir. She mesmerized the audience with her melodious voice.

Jacqueline Fernandes ignited the show with the power of her brilliant vocal prowess. Her renditions of Casablanca, Sorga Razanth, Kaisi Paheli, Tuzo Mog, Ye meradil, and other numbers took the audience to the floor.

Bushka and Johny, the hugely popular Goan duo rocked the audience with popular numbers, Sorga Tuja Dolyani, Lisboa, Sopan, Red Rose, Moganason Boren, Claudia, Kushi Asli Kalzanth, Kalangut and other popular Goan Konkani numbers.

Amabelle Moras enthralled the audience with her melodious voice. Her versatility was admirable. The audience was impressed with her fusion of English and Hindi songs, when I need you /Tumse Milke, Lagja Gale/Arms of an Angel and other numbers Didi, Badtameez Dil, Dance with me tonight were enjoyed by all.

Robin Sequiera was another favourite. He impressed the audience with Angelina Sobeeth Tuje Nav, Ago Bai, Kenna Kenna ,Tu Soppnanth Yethai, the Kannada number Anisutide Yako Indu was a hit.

The 8-member band from Dubai led by the hugely popular Rameiro, spun magic with their sensational music, accompanying the singers in perfect harmony. This proved their versatility and resourcefulness. They were instrumental for the continuous flow of melodious music.

The energetic Bollywood dancers 'Nepali Boys' a dance troupe from Dubai spiced up the show with their pulsating and upbeat dances that filled the audience with awe and left them asking for more. They even repeated a dance number on public demand.

Each artist with their own unique talent enthralled the audience. Effective sound, vibrant lighting and stage effects by Broadway added glamour to the show.

A sumptuous buffet was on hand to warm appetites. Attractive prizes were given away at spot games and the raffle draw.

The performance left the audience spell-bound and clamoring for more. The dance floor was packed with audience throughout.

The event concluded with the energetic Baila session.

It was an evening of breathtaking live entertainment for a cause.

The success of the program was attributed to the generous support of the sponsors, talented artists and master of ceremony, an appreciative audience and dedicated team efforts and organizational skills of KCO.