2-year-old swallows 26 magnets after mistaking them for candy in UAE
Mangalore Today News Network
UAE, Oct 10, 2019: A two-year-old Pakistani boy had to undergo a lifesaving surgery at Thumbay hospital in Ajman after he swallowed 26 ball-shaped magnets. According to doctors, the magnetic pull between the balls caused some parts of his intestines to become joined. It is believed that the little boy swallowed the magnets from a toy after mistaking them for candy as to Khaleej Times reports.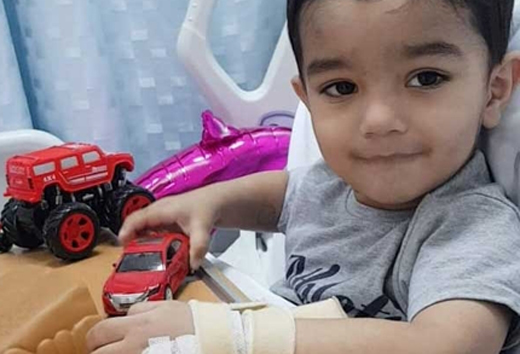 The toddler, Abdullah Muhammad Kashif, was rushed to Thumbay Hospital with severe abdominal pain. His father, Kashif, told Khaleej Times: "My elder son told me Abdullah had swallowed his magnetic toy balls. I didn't take him seriously as Abdullah looked fine. However, two days later, he complained of severe stomach pain. When we took him to the hospital, the doctors conducted an x-ray and we were shocked to see the toy in his intestine."

Dr Mufique Gajdhar, specialist paediatric surgeon, who examined the boy, said the x-ray revealed multiple magnetic balls joined inside his intestine, causing four perforations in addition to two internal fistulas (abnormal joining of two intestinal segments).

"Usually, when kids swallow small metallic objects, it is not a major cause of concern as it usually passes out of their body through the stool. Also, a single magnet, if swallowed, isn't dangerous, but when someone swallows two or more magnets, or a magnet and a metal object, it becomes an emergency. That's because the magnetic force between the objects in the gut pulls them together - pulling together parts of the digestive tract that shouldn't normally touch, and create holes."

In a surgery that lasted for 90 minutes, Dr Gajdhar and his team removed all 26 magnetic balls from the child's intestine and also repaired the perforations. A machine was used to ensure that no magnetic/metal objects in the kid's stomach missed detection. The boy was discharged two days later.