The Fearless Woman
mangaloretoday.com
New Delhi, Dec 16, 2013:

At age three, her father named her Jyoti, the girl who lit up their lives. Neighbours called her Shilpi, for her bonny, bright eyes. For her friends at the Sai Institute of Paramedical & Allied Sciences, Dehradun, she was Jeet, Ms Victory, a girl who never let anything get in her way to be her best. To the nation, she is the Fearless One: A young victim of brutal gang rape on December 16, 2012, who has become a metaphor of hope in imagining a nation that's free of fear for women.

The world has changed since we woke up the morning after December 16. A year after Jyoti's death, a new reality is sinking in: The nation has to contend with its new fearless women. Instead of keeping their heads down, they are marching through the streets chanting 'Bekhauf Azaadi' (freedom without fear), agitating for a new definition of violence against women, shaking up the male status quo, speaking out against abuse and bringing errant men to book, however powerful they might be. The message is clear: "We are not afraid anymore. Don't mess with us."

"Apka matlab kya hai (What exactly do you mean)?" was Jyoti's pet phrase. She had a habit of speaking out against what she felt was wrong, says her mother Asha Devi. Born on May 10, 1989, to humble parents, Jyoti had grown up in a little tenement in Mahavir Enclave near Dwarka. She did not have too many friends or hobbies, always had her nose in her books and dreamt of becoming a doctor.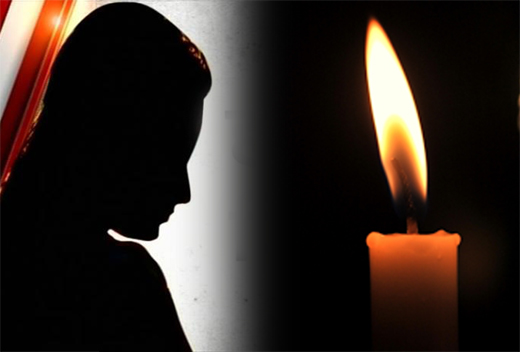 The mindlessness of her suffering and death snapped something in the nation's psyche. It was long overdue though in a country where constitutional equality was never fought for but given away to women. Despite The feminist movement since the 1970s, insidious violence had made women's personal lives full of fear and dread-be it on the streets, at home or at work. A brutal gang rape in a bus plying through the buzzing streets of the Capital could have spread fear further about an ever-present and extreme threat. But instead, it brought women out on to the streets in droves.

The state tried to silence its fearless women: Sometimes with bamboo sticks, water hoses and tear gas; sometimes with indifference, ridicule and rancour. The Delhi Police commissioner mocked that men were also unsafe-they got pick-pocketed. Former chief minister of Delhi, Sheila Dikshit, who had warned women not to be too adventurous four years ago when a young journalist was shot dead while returning home, had little time for the demonstrators. But the pitch and extent of protest across Indian cities finally forced the state to back off. It also prompted reforms that expanded the law and imposed harsher penalties on rapists. On September 13, when a judge sentenced four men to death for the Delhi gang rape, chants, songs and cheers broke out here and there.

The protests made Suzette Jordan come out of hiding. For 15 long months since February 12, 2012, when she was gang-raped and thrown out of a car half-naked, the 37-year-old woman from Kolkata was known simply as the 'Park Street rape victim'. It was in June this year that she did the unimaginable: She revealed herself during an anti-rape protest march. "They were saying Halla Bol, raise a slogan, and something clicked in me," she says. Her family was shocked when they saw her on tv but her daughters were very proud of her. She is now once again Suzette Jordan, a rape survivor who does not hide her name or use a scarf to mask her face and tells her story with her head held high. "When they see that you won't break, no matter what they do, they will be afraid," she says.

The chorus for change reached a high pitch in August, when a 16-year-old accused a mighty self-styled godman, with assets worth Rs.5,000 crore, of rape. Allegations of sexual abuse of female followers have dogged the 72-year-old Asaram for long. But when the girl told the police that he had raped her in his Jodhpur ashram on August 15 in the name of 'exorcising' evil spirits, the swami was finally put behind bars under dramatic circumstances. She lodged the complaint despite being told he would get her father killed if she spoke out. And she refused to succumb though Asaram's irate army of followers cast aspersions on her mental state and character and threatened her family.

"The protests were the backdrop of my own experience," wrote lawyer Stella James, 22, in her post in the Indian Journal of Law and Society, a student-run blog hosted by the Kolkata-based National University of Juridical Sciences, in November. During the winter vacations of her final year in 2012, she had taken part in the protests against the December 16 gang rape while assisting a "highly reputed, recently retired" Supreme Court judge as an intern. "For my supposed diligence, I was rewarded with sexual assault," she wrote. Her account caught the nation's attention, prompting the Supreme Court to begin an inquiry against Justice A.K. Ganguly.

Four months after Jyoti's death, India's rape laws were made more stringent by Parliament. And within a year, in December 2013, Tehelka editor Tarun Tejpal became the first powerful man to be arrested under the new laws. Tejpal was accused by a junior colleague of forcing himself on her despite her protest in an elevator at a conference on November 7 and 8. It has become a test case for sexual harassment in the workplace and a new definition of rape.

If every fear has a name, every fear also has an antidote. "I fear this may be the beginning of a period of further intimidation and harassment," the young journalist had written before Tejpal got arrested. Asaram's lawyers have claimed that the girl who accused him of rape had a disease which compulsively drew a woman to a man. Despite Stella James' post, Justice Ganguly has refused to step down from his post as the chairman of West Bengal Human Rights Commission. A Union Cabinet minister and a few senior judges have sent out the warning that women might not get jobs if they complain against sexual harassment. Yet, the freedom song of 'Bekhauf Azaadi' has unleashed powerful words that echo through urban India and empower women: Strength, courage, resilience, confronting and overcoming fear, imagining a world where it seems possible to break through to the other side-to fearlessness.

"Come and see her," says Asha Devi. In one corner of a small room, of a small flat in Dwarka, West Delhi, prayer lamps, flowers, incense and images of gods line up shelves built into the wall. One photograph dominates all: A girl in a pink dress, staring intently into the camera, unsmiling and serious, with waves of hair falling around her face and cascading over one eye. "Here is my Jyoti," the mother quivers for a moment between tears and smiles. "Don't forget her... don't forget December 16."
Courtesy: India Today