VEEZ Konkani e-magazine releases it's 101st issue
Mangalore Today News Network
Mangaluru, Nov 25, 2019: VEEZ Konkani, an e-magazine is published in four popular scripts, has gained a renowned reputation world over, it is published from Chicago in the US by a Mangalorean Dr.Austin Prabhu. The 101st special issue was released in the midst of the Konkani glitterati of the city at a tasteful function November 24, Sunday evening at St. Agnes College, Bendur. 'Ek Konkani Sanz' a special musical show and other events brightened the atmosphere.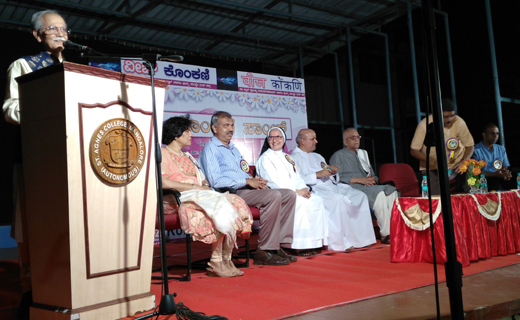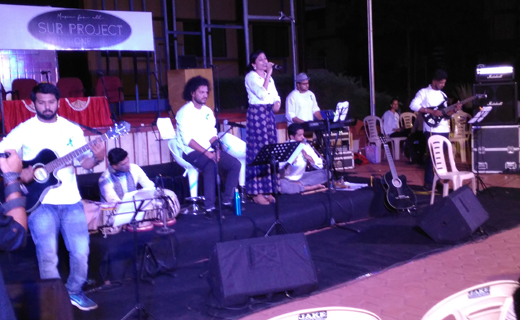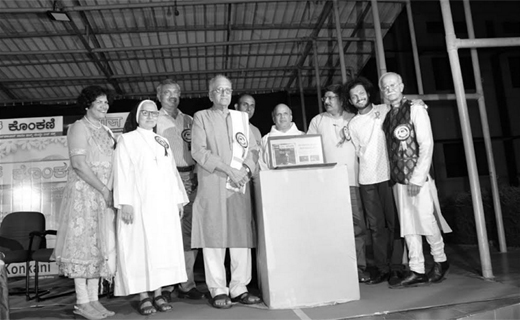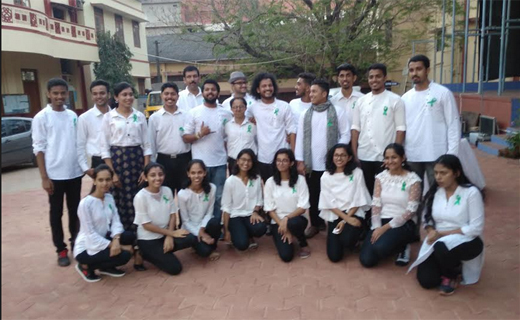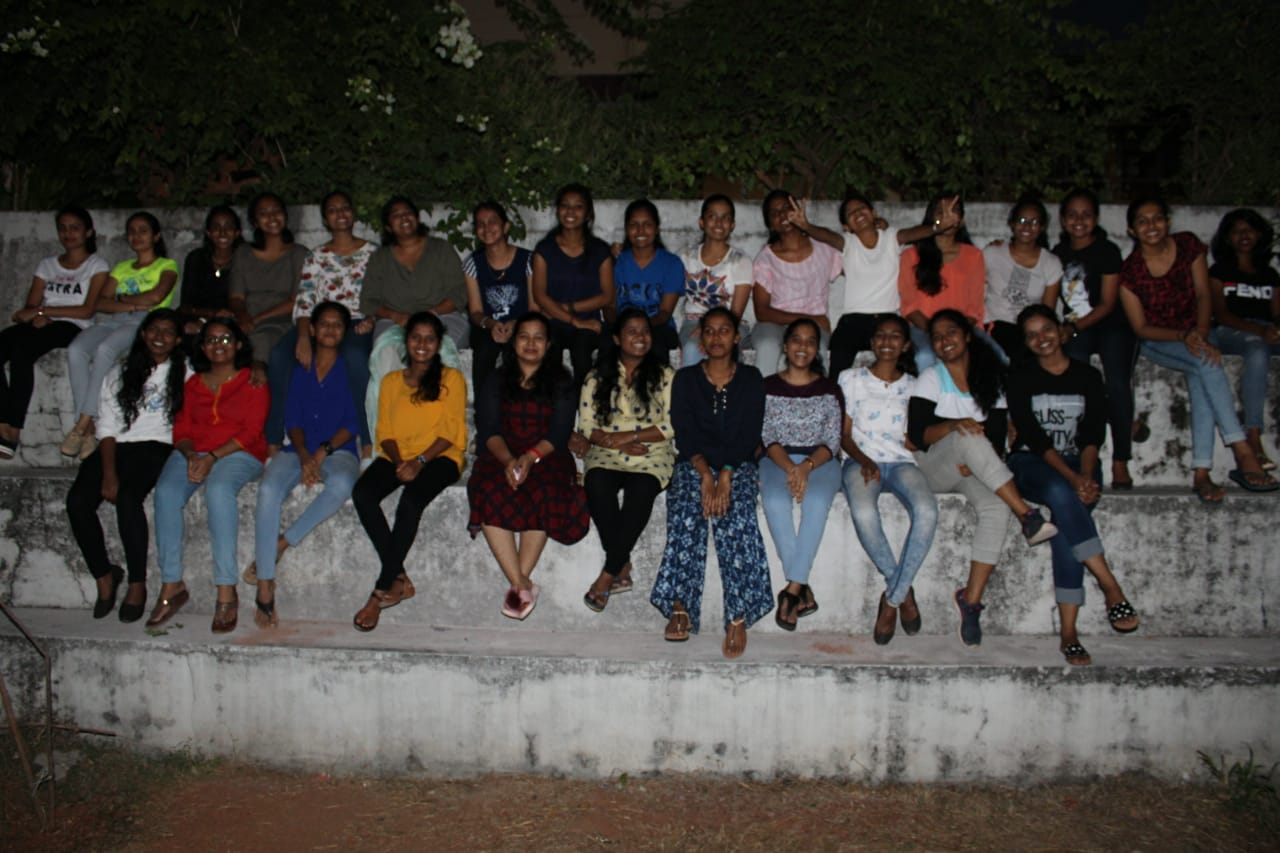 The stage programme was presided by Rev. Chetan Lobo, the former editor of Uzwad magazine, a Konkani scholar and historian. Konkani's prominent local figures Bab Basti Vaman Shenoy along with several prominent personalities graced the occasion. 'Sur Project ONE', a multilingual music concert by Jaison Sequeira and his team 'The Sur Ensemble' made a big hit.

VEEZ Konkani weekly e-magazine with news from Konkani people and organizations around the world and specially Mangaluru. Every weekly issue on Sunday, features a prominent personality with their biography. This unique feature has been appreciated by many readers. The electronic magazine also includes regular literary columns and promotes events organized by Konkani communities round the world. All of this is done online from Chicago without any charges whatsoever. The VEEZ weekly, Sunday e-magazine is circulated widely on social media and online web portals round the world and is very popular and eagerly awaited week after week by many Konkani enthusiasts.

Basti Vaman Shenoy, the Chief guest said, "Austin Prabhu is how a true ambassador of Konkani should be for 50 years now. He takes Konkani and tries to spread it everywhere. The extraordinary love of mother tongue made him a strong pillar of our language and culture. Today 101st issue of Veez e-magazine is released and Austin made a record in Konkani world, a first in all 4 scripts. I congratulate him and wish all success in his upcoming events,"

In her speech Sr Jeswina said " It makes us glad and proud to host a programme related to Konkani and Austin. We, happy to give our place as the venue today and witness a historical moment. We will also pray too that Austin achieves more success for Konkani everywhere."

In his presidential speech Fr Chetan Lobo, said " Now is a critical phase in time with uncontrolled media and like a war and all it's dangers. The war is always between good and evil with anyone and everyone becoming part of media, and judgement is difficult. Dr Austin is a genuine publisher for long, VEEZ e-magazine he publishes is positive and good. The promotion of talents of Konkani along with news related to Konkani community and culture without cost is a great service to all. More and more people should be familiar and get the benefits of his VEEZ weekly."

Dr Austin said "To popularise and make aware news and happenings with information on coming programmes in the Konkani world and to provide a platform for writers and event managers Veez e-magazine is a miracle. Anyone from anywhere on earth can read Veez a soft e publication. Since a few months now, it is published in four scripts used by Konkani people generally - Kannada, Devanagari, Roman and Malayalam and easy to access. Because of this, every Konkani person will get a chance to read Veez in the script of his choice. My focus now is to highlight Konkani workers and the talents from Konkani world. Many are supported me in this mission and I have published the 101 issues of Veez without break so far, so help me God."

Ashwadi Prakashan's, 'Ek Novo Somsar' a collection of short stories written by Fr Chethan Lobo were released during the event. The prizes were distributed for the winners of literary competition organized in memory of Konkani music legend late Wilfy Rebimbus. H R Alva and Concepta graced the occasion as special invitees. Well- known Konkani writer and publisher Valley Quadras conducted the stage programme smoothly. .

The multilingual music concert 'Sur Project One'' by Jaison J Sequeira and team made the evening lively.. The huge audience and the College student admirers were vibrant in their attention and appreciation of the event. Long live Konkani was the thundering cheer.
Write Comment
|

E-Mail
|

Facebook
|
Twitter
|

Print