40 Doctors and 150 Nurses from KMC to augment treatment for Covid patients in Delhi
mangaloretoday.com
Manipal, May 05, 2021: The first batch of Doctors and Nurses flew to Delhi today to augment support and medical care for the increasing Covid patients in various private and Government hospitals in Delhi. The first batch includes 40 doctors and 150 nurses from KMC Manipal. These health angels were flown and honoured by Indigo Airlines for service.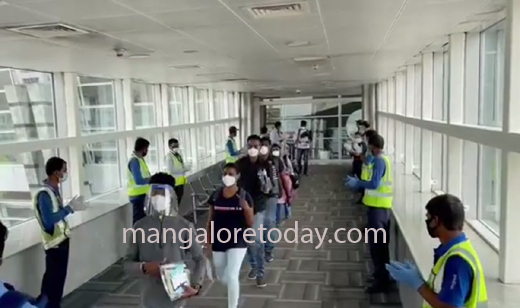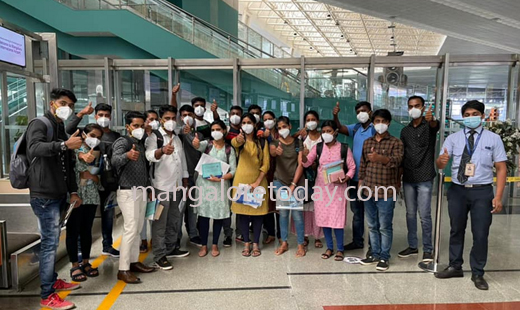 This humanitarian gesture comes when Covid cases in Delhi soaring in the past months have put the healthcare system out of control. Shortage of healthcare workers, especially Doctors and Nurses added more trouble leading high death rate. Delhi has been reporting more than 400 COVID-19 deaths a day. KMC Hospital, Manipal volunteered to depute these health angels to Delhi to augment the fight against Covid pandemic.

In Delhi's large Covid care hospitals, healthcare workers are being stretched thin. According to an updated order issued by the state health department, 14 top private hospitals in the city are now required to reserve at least 3,553 beds out of 4,337 beds for Covid-19 patients. In addition, the 14 hospitals are allowed to temporarily increase bed capacity up to 35% and additional beds may be utilised for treatment of non-Covid patients.

Meanwhile, the number of cases among healthcare workers has also been rising. "In the last month, 35-40 members of the nursing staff have tested positive. Apart from that, there are also others who need to isolate at home because of family members testing positive. So there is an emerging staff shortage… Our hospital still has OPDs functioning but it's not just those working in Covid wards who are highly exposed in this surge.

Write Comment
|

E-Mail
|

Facebook
|
Twitter
|

Print