This vehicle powered by hydrogen fuel cells may be the future of transportation
Mangalore Today News Network
June 10, 2019: With the help of modern day technology, the future takes flight. Behold, a hydrogen fuel cell powered air mobility vehicle called Skai. With such busy streets and highways, in southern California in particular, Skai was developed with hopes to disrupt the transportation industry.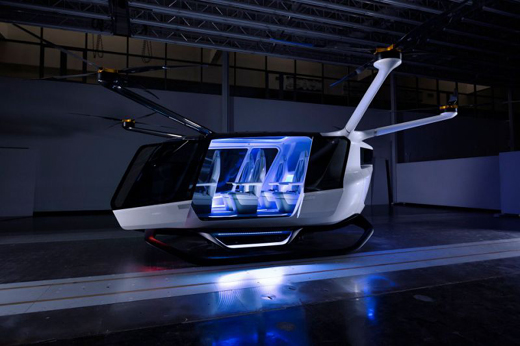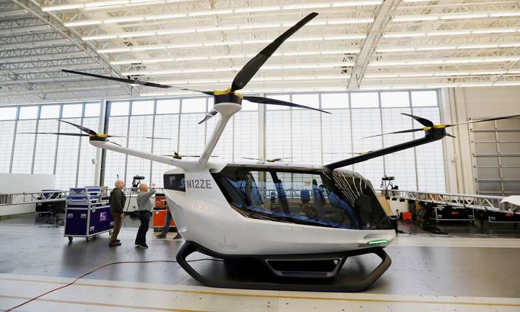 Hopkinton, Mass-based Alaka'i Technologies, an emerging air mobility design and manufacturing company, recently unveiled Skai with a purpose to transform the way people commute. The corporation, which claims Skai is the world's first vehicle to operate on hydrogen fuel cells, assembled a distinguished executive team with decades of aerospace development, production, executive and airspace integration experience from NASA, Cirrus, Raytheon and the U.S. Department of Defense.

"Fuel cell automobile's are on the increase even here in Massachusetts — we're starting to see more fuel cell cars on the road. We're getting a lot of interest from other states wanting to become more like California with more focus on reducing emission and reducing pollution. And fuel cell cars are the way to go," Brian Morrison, president of Alaka'i Technologies, told Yahoo Finance's On the Move.

Skai has three fuel cells that are located underneath the floor of the vehicle that takes hydrogen and air and feeds them into a fuel cell stack, which has no moving parts. This particular process then generates electricity, Morrison explained.

"There's no form of pollution generated. That electricity generated goes and drives the six motors on the vehicle and that's how we lift off and also go forward in lateral flight," said Morrison.

The electric vertical take-off and landing (eVTOL) vehicle can fly up to four hours with a 400-mile range and has six efficient electric motors with designed-in redundancy. Skai seats up to five passengers.
Skai's cost and when you can a ride it

How much would it cost to hitch a ride on these vehicles?

"If you were to book one of these as an air taxi, for example, it will be comparable to what you pay for a ground Uber ride," said Morrison.

Skai not only would be used as a 'heli-taxi' but if one would like to purchase this vehicle, the corporation is currently building them from scratch on an automotive scale.

Alaka'i Technologies expects to receive Federal Aviation Administration certification for Skai by the third quarter of 2020. And it plans on selling and shipping the vehicles at that time.

Write Comment
|

E-Mail
|
Facebook
|

Twitter
|

Print