Bus driver can lick his own forehead with his TONGUE in unusual trick
Mangalore Today News Network
Nepal, Dec 06, 2018: While some consider licking their nose with their tongue as a mean feat, this man takes his 'talent' to a whole new level.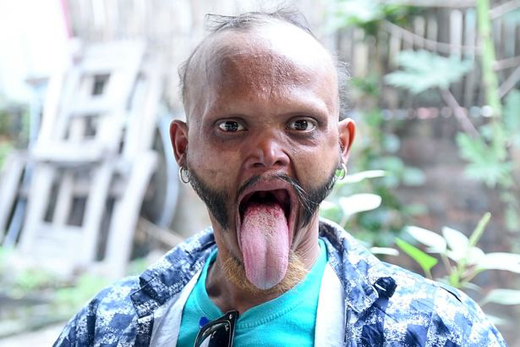 Jaw dropping footage shows Yagya Bahadur Katuwal from Urlabari, Nepal licking his own forehead with his super long tongue.

But the 35-year-old bus driver from Urlabari, Nepal, tries not to do it often - because he scares the kids.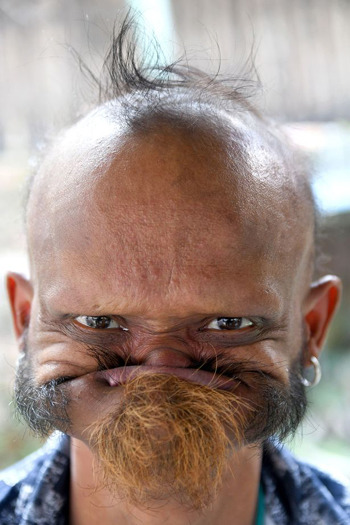 Although by day Yagya works as staff on a local school bus, his amazing ability has made him a celebrity in his country.

This comes after his friend posted a video of him showing off his tongue skills on social media.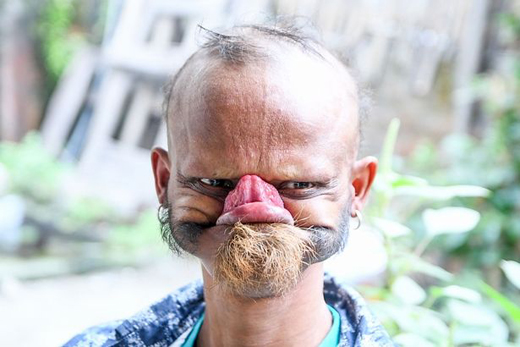 Yagya claims he has the world's longest tongue and is the only person in the world that can lick his forehead.

But he has been warned not to show his ability at work, as the students get scared.

Mr Katuwal even claims his 'scary' trick has made children wet their pants and adults faint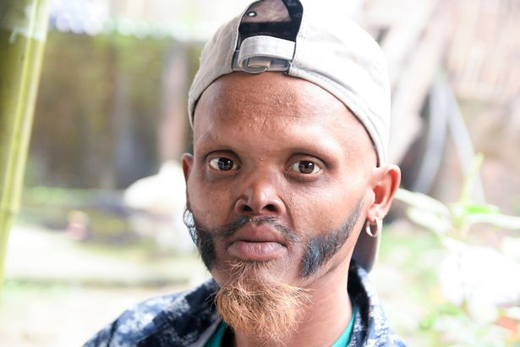 Yagya said: "I think I look great like this - I can cover my nose with my lips, lick my forehead and make the sound of bullet bike.

"If I got to act in a horror movie, I wouldn't need makeup like other actors to scare people."

But Yagya does not let other people's opinion faze him, adding: "I think I look great like this."

Mr Katuwal now hopes that his unusual party trick will see him set a Guinness World Record
Courtesy:London Mirror


Write Comment
|

E-Mail
|
Facebook
|

Twitter
|

Print