A FB post on a Muslim man keeping a Lord Ganesha idol in his car is indeed thought provoking.
mangaloretoday
Ayodhya, July 05: At times when incidents of communal disruption are on rising, stories like these come as a relief. A Facebook user Paritosh Joshi took to the social media platform sharing an incident that made him think about the beauty of India. Paritosh who was travelling from Ayodhya was waiting for a public mode of transport. A taxi stopped in front of him and asked if he was going to Lucknow. He got in immediately and was immediately surprised by the varied religious depiction inside the car.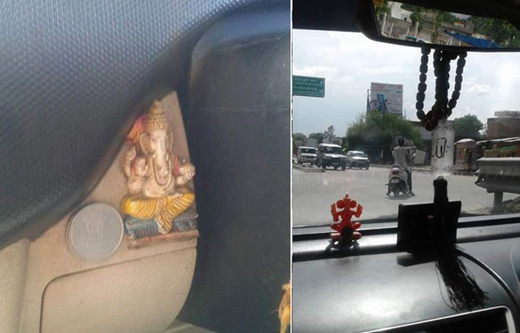 Paritosh in his post says the car had the idol of Ganesha on the dashboard, while the rear mirror read 'Alhamdulillah' (an Arabic word which means 'all praise is due to God alone'). He grew more curious when he saw a few coins stuck next to the idol of the Hindu God. Paritosh couldn't stop himself and the driver his name to which he replied saying "Mohammad". The man said that the car is second-handed and he was returning after dropping passengers in Ayodhya. He proceeded to ask him why he had the idol of Ganpati inside the car and his answer left him inspired.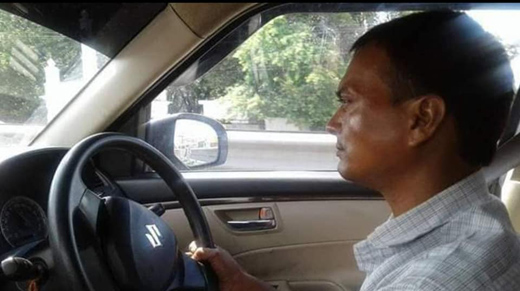 Mohammad said, "As it is a second-hand car, the idol of Ganesha was already there when I bought the car. I stuck 'Alhamdulillah' on the rear mirror. But Ganesha looks incomplete without Goddess Lakshmi. But I couldn't find an idol that fits in properly next to the Ganesha sculpture. Hence, I stuck coins as Lakshmi represents prosperity." He added, "Since then I always get rides easily. I have never had to wait for passengers. My car has never stopped since then."

Paritosh ends the Facebook post saying that he remained quiet for the rest of the journey listening to Mohammad's story. He says how he hoped and wished how the world would be a better place if everyone thought like Mohammad. A place where people did not fight in the name of religion, but rather accept all and lived with communal harmony.


Write Comment
|

E-Mail
|
Facebook
|

Twitter
|

Print