Waitress boldly wears body paint for YouTube prank
www.mangaloretoday.com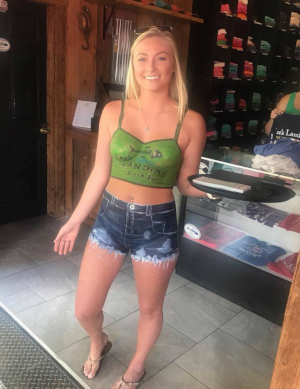 Restaurant-goers were left in shock this week when a waitress served them more than they asked for.
Customers at Lee's Landing Dock Bar in Port Deposit, Md., had to do a double take when they were waited on by a young woman wearing an unusual uniform.
Can you spot why?
At first glance Shannon looked totally normal, but in reality it's actually just body paint.
Others told her they loved the look.
The social experiment was done by the talented body painter and YouTuber Jen the Body Painter, who loves to test out reactions to her artwork.
Last week she sent a model into a baseball game in a partially painted-on outfit, revealing her bare bottom from behind. People were so shocked by the barely there look they called security.