Shraddha Shashidhar: Meet The Woman Who Will Represent India At Miss Universe 2017
Mangalore Today News Network
Nov 22, 2017: Recently Manushi Chhillar won the title of Miss World 2017 and brought laurels for India. And a few days later we have another mega beauty pageant Miss Universe 2017 and Shraddha Shashidhar will represent India.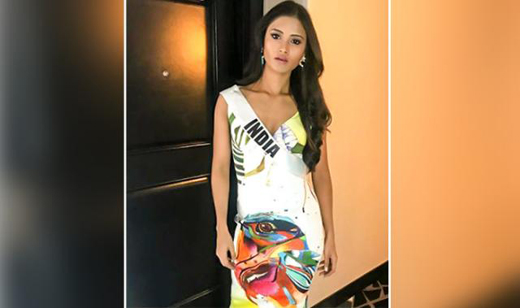 Shraddha who recently won Yamaha Fascino Miss Diva 2017 title will go on and compete at the international level. Miss Universe event will be held soon that is on 26th November. The event will take place in Las Vegas, USA. The Miss Universe 2016, Iris Mittinaere of France will crown the winner this year.

"My journey has been experiential and surreal. This is what I've always wanted to do and I am glad that I am inching towards the coveted title step by step. I am grateful to my parents for supporting me. The day I won the title, they shed tears of happiness; something they didn't do even when I topped my Class XII exams", Shraddha told to Times of India. Here are all details about Miss Diva Shraddha Shashidhar who will represent our nation at the prestigious international beauty pageant.

Miss Diva is from Chennai and did her schooling from Army Public School in Nashik and has a degree in Mass Media from Mumbai's Sophia college. This is not the first time she has been crowned. She earlier won Miss TGPC (The Great Pageant Community) South 2017. Born on 3rd September 1996, she is just 21 years old and looks absolutely gorgeous and ideal example of 'beauty with brains'. She is a super sports enthusiast and is state-level net and basketball player. Apart from sports, her interests lie in Adventure and Music. She is also a travel buff. Her favourite quote is "What you think, is what you become". She has even taught Tibetan refugees at the Lha charitable trust. Now that's super impressive.

At the Miss Universe competition, she will be pitted against 71 contestants from various nations. We are eagerly awaited how the event turns out. Our fingers are crossed and we wish all the very best to her. We hope she wins the Miss Universe title and brings glory to our nation. What are your views on her? Let us know in the comments section below.

Courtesy: Yahoo.com