Shoppers strip down to their undies for sales offer at clothing store
mangaloretoday.com
Spain, Jan 06: Who doesn't like a sale? Everyone does! But this sale, organised by Spanish clothing brand Desigual, was a sale with a difference.

Branded "The Seminaked Party" in Rome and Turin, the sale started off the clothing brand's January sales.

According to the rules of the sale, the first 100 customers through the doors were promised a free outfit if they came dressed only in their underwear.

The rest of the naked half crowd got a 50 per cent discount off the summer collection as a reward for their efforts.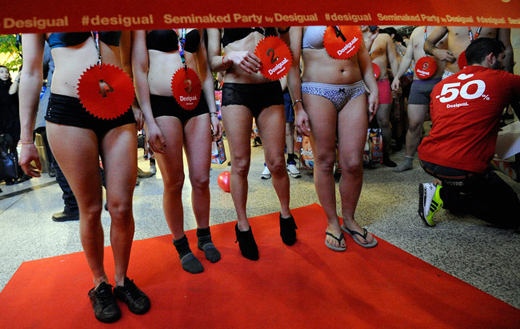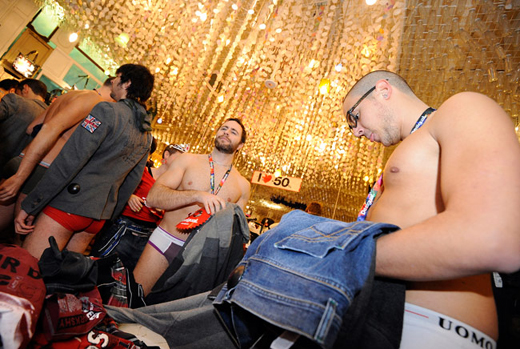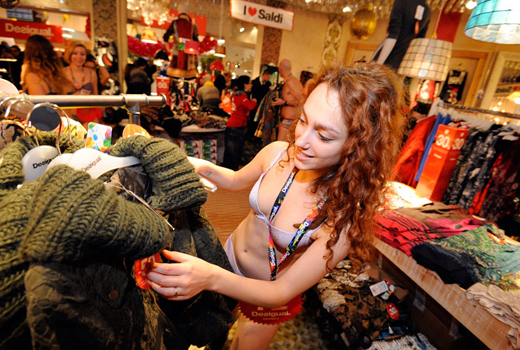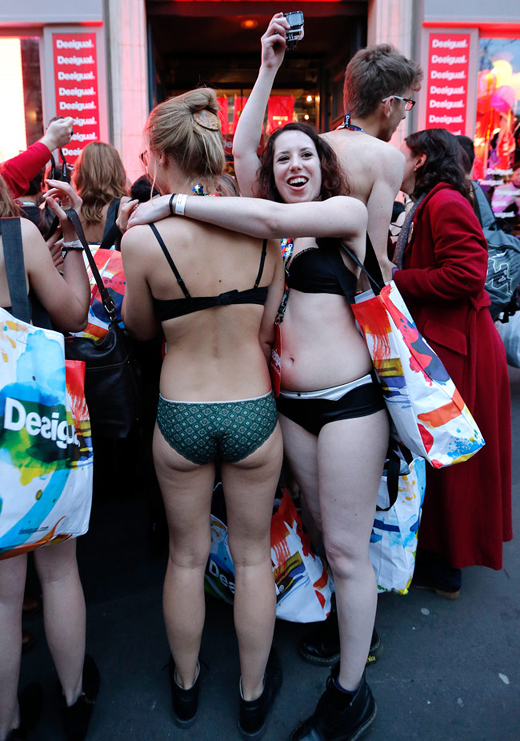 And the scene at the outlets was as expected: men and women sprinting inside to ensure that they didn't go home empty handed or half naked.

While the women were their bikinis, the men turned up in boxers and some in their Y-Fronts giving the girls a run for their money.
The brand has been carrying out this campaign since 2005 and has previously held such parties in Madrid, Barcelona, Paris, some US cities and London.