Sanjana's Nude Video from Dandupalya 2 leaked online, Goes Viral
www.mangaloretoday.com
Bengaluru, July 19 , 2017: Sanjana Galrani of Bujjigadu fame is making headlines for wrong reasons. A deleted clip from her latest Kannada film Dandupalya 2 has gone viral on the internet.

Sanjana appears nude in the video clip that is strategically blurred where a policeman who strips her naked tortures her by throwing stones at her.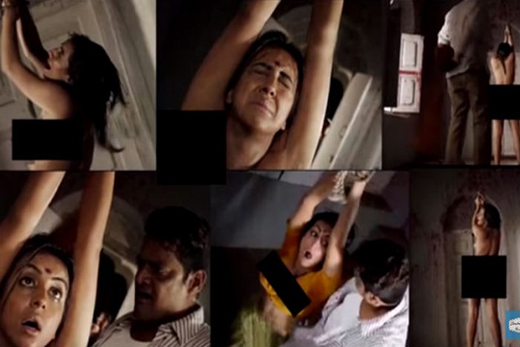 However, the actress denied of acting nude in the sequel of Dandupalya. She also added that no one from the movie's team has the need to leak a censored clip to cash in on the craze.

Sanjana said that such publicity stunts are absolutely not needed for Dandupalya 2 as it has been doing very well at Karnataka box office.

Dandupalyam 2, the Telugu dubbed version of the controversial Kannada film is releasing on this Friday.

Dandupalyam was a hit in Telugu too for its sensational content clicked with the masses. Now these leaked videos lure the target audience as the sequel promises even more sensational stuff than the original.