Sandalwood Actress Sindhu Loknath Married In A Quiet & Discreet Ceremony!
Mangalore Today News Network
Sep 01, 2017: Ok guys, this is both a moment of happiness and sadness. A moment of silence for those who still think they have a chance with their celebrity crush, Sindhu Loknath. It's not going to happen, so forget it. The actress is married!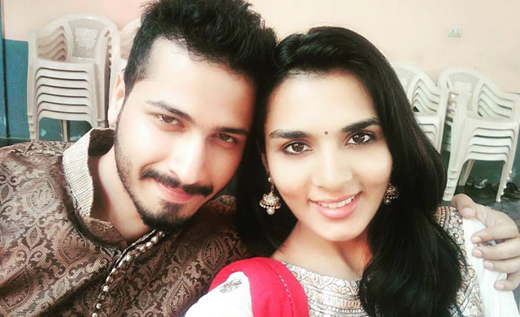 Yes, the actress has married her love bird, Shreyas in a quiet and discreet ceremony in Madikeri on August 27. Sindhu Loknath has acted in the films, Parichaya, Drama, Yaare Koogadali, Love In Mandya and a few others. She is also a part of the ongoing Kannada web series, Loose Connection.

The love birds, Sindhu and Shreyas got married in front of their family and friends in a very humble and ordinary ceremony. Best part is that they took every effort to keep the news under wraps to make the ceremony as private as possible.

Sindhu's Husband

Sindhu Loknath has married her boyfriend, Shreyas. Sindhu hails from Madikeri, while Shreyas is from Mangalore.

Love Cum Arranged Marriage

Apparently, Sindhu and Shreyas were in love from the past two years. The moment their families agreed to the matrimony, the couple ceased the opportunity and entered the wedlock.


Wedding On August 27

The couple married on August 27, four days back, at Cauvery Hall in Madikeri. The groom tied the holy knot at 11:00 am, the auspicious muhurat time.


Who Is Shreyas?

Shreyas is the son of Sanjeev Kodiyal and Sabitha Kodiyal, who are from Mangalore. He is employed in the German multinational company, Puma.

We are sorry for those who had secret crush on Sindhu, she is taken! On the other hand, we congratulate Sindhu and Shreyas and would like to wish them happy married life.
Courtesy: filmibeat.com