Priya Varrier on SC staying complaints against her: Was very tense, am happy with the order
Mangalore Today News Network
Feb 22 2018: Priya Prakash Varrier expressed her happiness and relief at the Supreme Court putting a stay till further notice on all complaints against her and her Oru Adaar Love director Omar Lulu.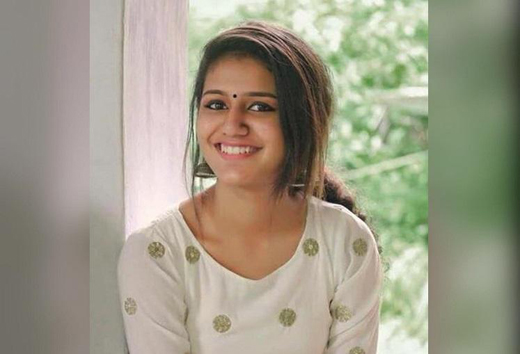 Priya Prakash Varrier is breathing a sigh of relief after the Supreme Court put a stay on criminal proceedings against her and her Oru Adaar Love director, Omar Lulu. The two were in the line of fire for allegedly hurting Muslim sentiments with the song, Manikya Malaraya Poovi, from their film.

After the Supreme Court directed that no action should be taken against Priya Varrier and Omar Lulu till further order, the 18-year-old told ANI, "People like us who have just started our career get very tense with such things (case filed for hurting muslim sentiments), I am happy with the order of Supreme Court. Main sabko thank you kehna chahoongi support karne ke liye (I want to thank everyone for their support)."

The directive came after Priya Varrier and Omar Lulu filed a plea, seeking quashing of four complaints lodged in Maharashtra and an FIR registered against them in Hyderabad for allegedly hurting the sentiments of the Muslim community.

The bone of contention was that Manikya Malaraya Poovi, the song that went viral after Priya Varrier's expressions took the internet by storm, is the recreation of a famous 'mappila paattu' (a Muslim folk song genre), revolving around Prophet Mohammad's love for his first wife, Khadeeja Beevi. That it was used to convey teenage love did not go down too well with some people.

In their petition to the Supreme Court, Priya and Omar wrote, "The criminal complaints have been instituted by various fringe groups based on a distorted and incorrect interpretation of the Song... What is hard to fathom is that a song which has been in existence for the past 40 years, which was written, sung and cherished by the Muslim Community in Kerala is now being treated as an insult to the Prophet and his wife."
Courtesy: Yahoo.com