My aged mother was insulted to divert attention: Pawan Kalyan
Mangalore Today News Network
Hyderabad, Apr 21, 2018 : Actor-politician Pawan Kalyan on Friday morning lashed out at Andhra Chief Minister Chandrababu Naidu for "using the media channels under his control" and diverting attention from the Special Category Status (SCS) to the Sri Reddy issue.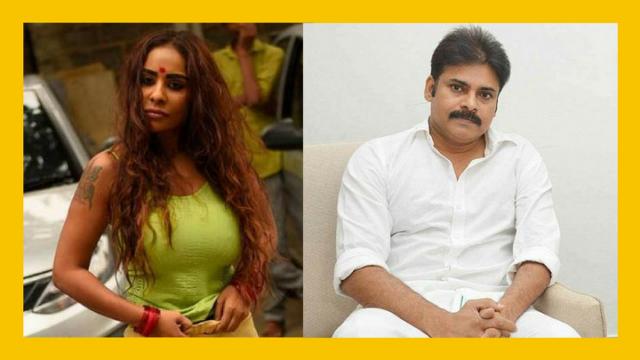 The Jana Sena chief was referring to the controversy unleashed by actor Sri Reddy against the 'casting couch', a euphemism for sexual harassment, in the Telugu film industry.

Sri Reddy, who was hopping from one TV studio to another, had recently abused Pawan, calling him a "motherf****r" and showing him the middle finger. This was in response to the former's suggestion that she should have approached a police station with proof about the men asking for sexual favours in return for acting work.

Taking to Twitter, Pawan unleashed a barrage of tweets on Thursday night and Friday morning, and lashed out at the media for constantly blowing the issue out of proportion.
Pawan Questions Media

Pawan Kalyan questioned the media and accused them of "repeatedly telecasting" the abusive words and gesture used by Sri Reddy and initiating hour-long debates on it.

"When people like you live, why wont criminals who commit crimes against innocent children like the Kathua victim be there?" he asked.

Pawan Kalyan also asked the heads of the media channels if they would telecast such abusive rants if it was aimed at CM Chandrababu Naidu, his son Nara Lokesh or TDP MLA Balakrishna, who are all part of the NT Rama Rao family.

"Only Pawan Kalyan and his frail and aging mother deserves such abusive rants, repeated telecasts, analysis and debates? Why this special and exclusive treatment to my mother?" the Jana Sena Party chief asked.

Pawan also tweeted a video of TV5 News anchor E Sambashiva Rao, who when interviewing an actor had suggested that there were "whores" and "brokers" in the Telugu film industry.

"Check the double standards of the media who say they respect women," Pawan said.

As the video went viral earlier, the police had filed a case against the anchor, even as the channel expressed regret.

"Forgot to tell you, Lokesh calls this senior anchor affectionately as uncle," Pawan claimed.

He also appealed to Naidu, saying, "For these channels, the 'legality of prostitution' is more important than Special Category Status (SCS). Hence, most of the time they are going for it. What is your priority, respected sir, as you control the media?"

Pawan Kalyan then went on to tweet photos of the media heads of Telugu channels, including Ravi Prakash of TV9 and Radha Krishna of ABN, besides director Ram Gopal Varma and entrepreneur Srini Raju.

"The current 'dream team' also has mothers, sisters and daughters, but their women are secured and safe but my aging 70-year-old mother had to get abused for their TRPs and political benefits," Pawan tweeted.


'Why Insult My Mother?'

The Jana Sena chief also said that he was ashamed that he could not defend the 'honour' of his mother.

"Before becoming an actor or a political party leader I am a son first. As a son, if i could not safeguard the honour of my mother, I better die than live (sic)," one of his tweets said.

"You have education, popularity, families, sisters, sons and daughters, status, reputation, wealth. More than that, you all are in a position which can influence the society, you all collaborated (against) a woman who comes from a middle-class family, who doesn't know the world except for her sons and husband," Pawan tweeted.

"My mother, the woman who meant no harm to anyone, the mother who gave birth to me; you all collaborated and advised that a derogatory word to be hurled against me, which no son should hear," he added.

After facing much backlash for her abusive comment and offensive gesture against Pawan Kalyan, Sri Reddy has issued an apology.

The actor wrote, "I apologise wholeheartedly to Pawan Kalyan's mother. I didn't do it deliberately, but what I did was definitely wrong, hence asking for an apology."

In yet another twist to the tale, director Ram Gopal Varma later said that it was he who had instigated Sri Reddy to abuse Pawan Kalyan.

"It was my suggestion, hence I am to be blamed. It wasn't Sri Reddy's idea. If somebody has to apologise, it is me. Because… although I didn't abuse Pawan Kalyan, I influenced Sri Reddy to do so," the director said.
courtesy:Yahoo