Malaika Arora's latest picture gives major fitness goals
Mangalore Today News Network
Mumbai, Sep 11, 2019 : There is no denying that the side plank is considered one of the most taxing workouts to help tone your shoulders, obliques, and legs, from heel to hip. Not just that, it helps strengthen the deep muscles of your lower back, as to Yahoo.
Brandishing her love for this plank, actor Malaika Arora, who is considered among the fittest in Bollywood, posted a photo of herself performing the strenuous workout on Instagram.
She captioned the image, "'I love planks' said no one ever! The side plank is one of the most gruelling 30 seconds of the plank family."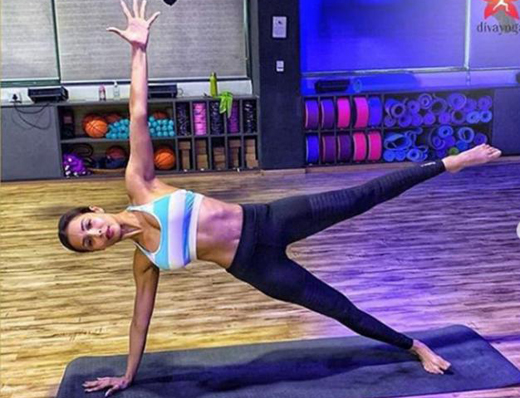 As one of exercises for strengthening the oblique abdominal muscles, which don't get worked upon during ab exercises such as crunches, side planks help in stabilising core muscles, which include pelvic floor muscles, transversus abdominis, multifidus, internal and external obliques.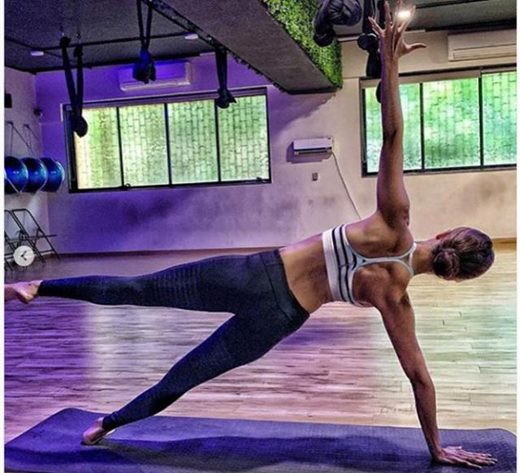 Arora noted the benefits of the exercise, which is also called Vashishthasana:

A) Strengthens your wrists, forearms, shoulders and spine.
B) Increases flexibility in the wrists. C) Opens the hips and hamstrings. D) Tones the abdominal muscles. E) Improves balance, concentration, and focus.

Arora mentioned that she performs the exercise when she's feeling extremely energetic. "On days when I feel exceptionally powerful, I love to channelise it through my body and just let it emanate into the universe! Hello Universe, Hello new week!" she wrote.

While pros can do the exercise with much ease, beginners must build the strength and balance needed with warm-ups for the obliques and modified side planks before progressing to the side plank. Side planks can be part of core exercise routine, Pilates or yoga regimen.