Kerala Floods: Anushka Sharma & Virat Kohli Lend A Helping Hand To Stray Animals!
www.mangaloretoday.com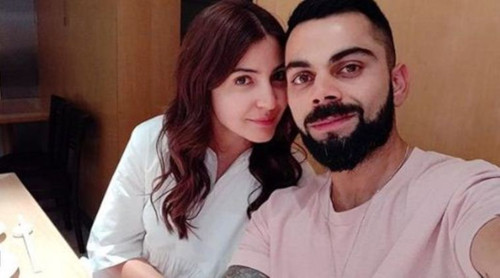 The Kerala floods have wrecked havoc across the state, as the constant downpours made people lose their homes and normal life has been hit severely. Close to 300 people have lost their lives and hundreds and thousands of them are in relief camps. People all across the country have donated monetarily for the relief work and truckloads of food, clothing and other necessary items were sent from all over India.
Our very own Bollywood stars such as Shahrukh Khan, Hrithik Roshan, Amitabh Bachchan, Esha Gupta, Vidya Balan and others urged their fans to donate for the relief work and the actors even donated a big sum themselves. Also, Anushka Sharma and Virat Kohli have not only extended their support towards the relief work of the suffering people, but have also lent a helping hand to the NGOs that are working for stray animals.
Anushka Sharma and Virat Kohli got in touch with an NGO who rescue stray animals from the flood and treat them with food and medicines. Among rescuing people, treating stray animals is equally important and the couple has donated a big sum to the NGO, so that distraught animals are brought to shelter and fed well. All we gotta say is great going, guys!
Also, India beat England in the 3rd test match and Virat Kohli dedicated the victory to the Kerala flood victims. Speaking at the presentation ceremony, the Indian skipper said, "Dedicate this victory to the flood victims in Kerala. This is our bit we can do from the Indian cricket team," and the captain received a standing ovation from his wife Anushka Sharma and the rest of the crowd.