Kamal Haasan threatens to 'quit industry' if GST on regional cinema remains 28 per cent
www.mangaloretoday.com
Chennai, Jun 3, 2017: Kamal Haasan came out strongly in protest against the rate proposed to be applied over the current movie ticket fare of 120, at an event organised by the South Indian Film Chamber in the city on Friday.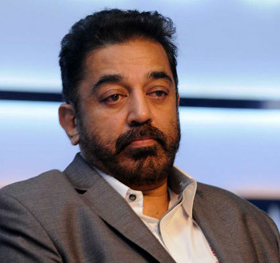 Kamal Haasan said, "Regional cinema is the strength and pride of Indian cinema. Diversity is the reason why this country is strong. You cannot pressurise regional cinema through taxation."

In a press statement, the film chamber said it was wrong to place regional cinema along with national and Hollywood movies at the recommended tax GST.

Regional movies were made on 'minuscule' budgets unlike Bollywood and Hollywood films, the statement said. Of 2,100 films made in India in 2016, 1,700 were in the regional languages.

This kind of high rates of tax will kill the regional films, the film chamber said, appealing to the Centre to reduce the GST rate on entertainment tax to 18 per cent from the proposed 28 per cent, copyright sale rate from 12 per cent to five per cent and the slab for services like artistes, and technicians to 12 per cent from 18 per cent. "I don't want to remind you that most of the awards for the country have come from small films which are made at one-tenth budget of Hindi films," Haasan said.