I'm ready to give up films for politics, says Pooja Gandhi
Mangaloretoday/DHNS
Raichur, April 27 : The scorching sun is unrelenting. Pooja Gandhi, the film star-turned-candidate of the BSR Congress for the Assembly elections from Raichur City, is at the posh Paras Garden, a locality where almost exclusively a section of the well-heeled Marwari community lives. Business-like, she visits each house, speaks to them in Hindi, answers their queries.

Some have questions for her. Some don't know her party. She says, "Badavara, Shramikara, Raithara Congress." Why BSR? Pat comes the reply: "For the importance, respect and opportunity the party gives to women."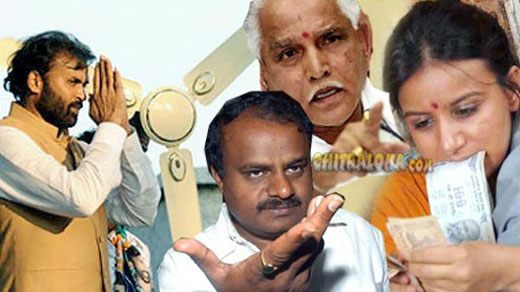 At several houses, there is pressure on Pooja to have tea. She obliges at a couple of houses and as she realises there is an overdose, she pleads and says no.

As she talks to one of her elderly supporters in the colony, she says, "Take my mobile number." Several teenagers in the crowd, who had come there to have a glimpse of the star, were busy writing down her number.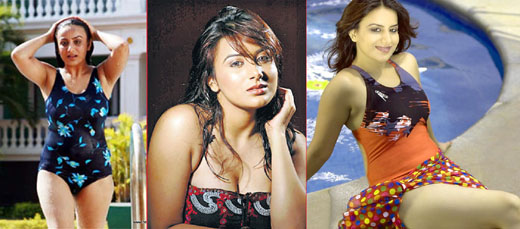 After a round of 75 houses at Paras Garden, Pooja shifts to the neighbouring Bandargalli, a lower-income group colony, a little better than a slum (the area houses a mixed population of Hindus and Muslims who have been living there for decades, making it a great example for communal harmony). With consummate ease, she shifts from sipping tea at the Marwari mansions to one-room tenements sipping tea there, too.

She seemingly strikes a chord everywhere. There was no occasion for bathing a child – as did happen in the Parkote slum the other day – but 'photo sessions' continued nevertheless. It seemed as though voters were more interested in clicking snaps with her than hearing what she had to say.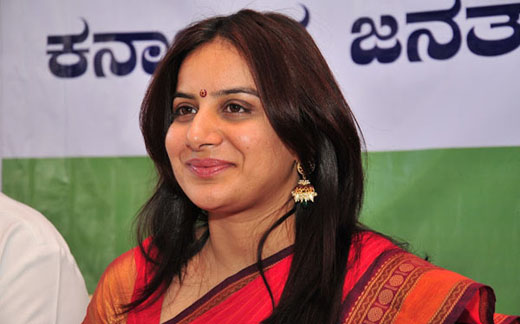 "Treat me as your daughter. I have left Bangalore for Raichur to be in your midst," she says as she walks into the house of Valmik. She breaks into Telugu as she sees a Telugu newspaper at the house of Prakasam. Is she going from house to house every day, he enquires with a BSR office-bearer as she exits. "In the last 10 days, she may have met some 70,000 people," was the reply.

After a two-hour electioneering, Pooja does not seem to be exhausted. Asked by Deccan Herald why she joined politics, she remarked: "It gives me a huge platform. I have been associated with NGOs working for the girl child, sex workers, single women, HIV-positive children and others.

They no doubt helped me in realising my motive of doing something good to society but the scope is limited. I was doing all these all alone and was quite successful, but I cannot do all this and much more alone. That's why I entered politics. It is not about power but about making people aware of their rights."

Why Raichur? "This region is the most backward. It is painful to see people living in such bad situation. I have visited all the slums here and imagine, at Parkote slum, during rainy season, all dirt enters the houses. In these slums, people don't have BPL card, Aadhar card or 'hakku patra'."

She adds: "I am committed, my heart is clean, I am here for a cause. I want people to get basic facilities. I could have chosen a seat in Bangalore but I wanted to come to Raichur. I am here to stay, both in politics and in Raichur.

People are innocent and warm, but they are fed up. I am not here to make money. I can give something back to society. I want to be a catalyst of change here. I will release a manifesto for Raichur shortly. It will be my vision for Raichur."

And a final word: "I am here because I want to realise my objectives. I am a fighter. If required, I will quit films. Politics is my priority."