I'm The First Black Woman to be Crowned Miss Universe Great Britain
Mangalore Today News Network
Historically, beauty pageants haven't exactly been synonymous with diversity. Not only, say critics, do the pageants reduce women to an aesthetic to please (mostly) male judges (a quick reminder that the Miss Universe organisation was owned by US president Donald Trump until 2015), the Miss Congeniality style-slim white woman is what viewers have come to expect from such events.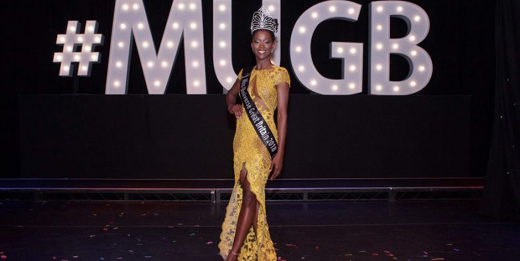 Lack of diversity, whether it be in terms of race, gender, sexual orientation or body type, has often been noted at recent competitions.

But are things on their way to slowly changing? In America, Maude Gorman gave up her title as Miss Plymouth County in Massachusetts after a sketch at the pageant made fun of the #MeToo movement.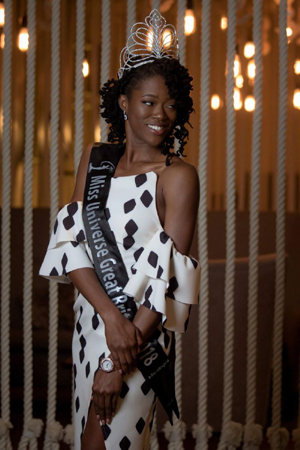 And last week in the UK, 25-year-old Dee-Ann Kentish-Rogers became the first black woman to be crowned Miss Universe Great Britain in its 66-year history. At the end of this year, she will go on to represent the UK on the international stage.
'It really has been an honour to be embraced as a role model for people of all communities,' Kentish-Rogers told ELLE UK. 'But, I am conscious of the fact that my win has a special significance to the black community. I am hopeful that my win can inspire this multiracial, multicultural society to see the great benefit of working together.'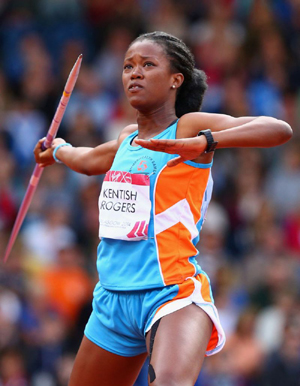 The law graduate sought off competition from 31 other women to win the crown, and says the response to her victory has been 'overwhelmingly positive'.

Kentish-Rogers originally hails from the British overseas territory of Anguilla and splits her time between the 35 square-mile tropical Caribbean island and Birmingham. The judges were tasked with picking a winner who had 'star presence on the stage and is a role model off the stage'.

We weren't there to witness the former but, as for the latter, Kentish-Rogers' credentials speak for themselves.

As well as the law degree, which will soon see her qualify as a barrister, she is an athlete and has competed in the Commonwealth Games twice. In 2010, she ran the 400 metres at the competition in India, before competing in the heptathlon at the 2014 Glasgow games. She first became involved in the pageantry world.

As for the continual debate over diversity in beauty pageants, Kentish-Rogers is of the view that her win speaks for itself.

'I entered [Miss Universe GB] fully aware that I was a black woman but did not consider that fact a handicap. In fact, the previous winners inspired me to enter. For example, Miss Universe GB 2017 Anna Burdzy just graduated from law school when she won the crown.'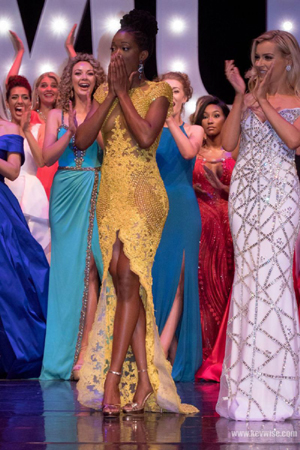 She added: 'The problem is not with pageantry because pageantry holds very high standards. It's about the way the public perceive pageantry and women's decisions to enter. We need to make the public aware of the empowerment and opportunities that they can offer to women. It's simply not just about the body. Through pageantry, I've become a member of a sisterhood who come together to help one another and further the cause of feminism.'

For now, Kentish-Rogers is basking in the glory of her win. But there isn't much rest for a beauty queen. She'll soon undertake overseas visits as part of her new role before representing Britain in the Miss Universe final.

'I really want to keep raising awareness for the charity I support A-sisterhood - which aims to empower women across the world. And I'm determined to ensure that Great Britain has outstanding representation at the finals.'
courtesy:Yahoo