Here's The Truth Behind Reports Of Hrithik Roshan And Sussanne Khan's Re-Marriage!
Mangalore Today News Network
Earlier, there were rumours that the ex-couple Hrithik Roshan and Sussanne Khan are planning to reconcile things!

It was a few days back that there were reports on the ex-couple Hrithik Roshan and Sussanne Khan planning to get back together. It was being reported that the two of them have been hanging out together quite a lot. And hence they were thinking about reconciling things as they thought that there is still a future for them together.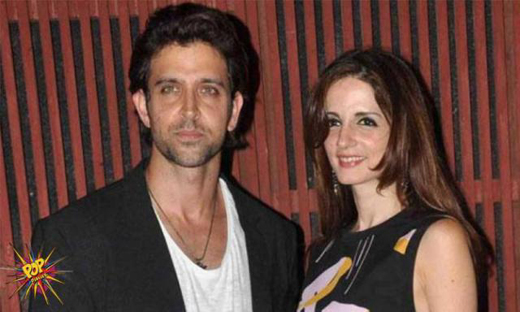 But now it seems that they were just rumours. A source told Deccan Chronicle, "A remarriage between Sussanne and Hrithik at the moment is more of wishful thinking. They are right now taking out time together whenever the need arises to be with their children and making sure that they get the best from their parents."

Hrithik and Sussanne are parents to two sons, Hrehaan and Hridhaan. And the family has been spotted going out for movies and lunches together even after the divorce.

A source from the family told the portal, "Finally, both these people are strong independent thinkers. And will take a call only when they are sure they want to be back together as a married couple. They have known each other for many years now. And will not hesitate to communicate any such feeling to the other person. Till then, let us not jump the gun."

The ex-couple had got married back in the year 2000. Unfortunately, due to the issues in their marriage, they decided to part ways with each other in 2014, ending their 14 years long relationship.

Well, we just hope for the best for both Hrithik and Sussanne!
courtesy:Yahoo