Doctors told me to give up acting: Sushmita opens up on illness
mangaloretoday network
Jun 05, 2019 : In a recent interview, actor and model Sushmita Sen has opened up about suffering from an endocrine disorder, which was the reason the Main Hoon Na star stepped away from the limelight and chose to interact with fans only through Instagram, Yahoo reported.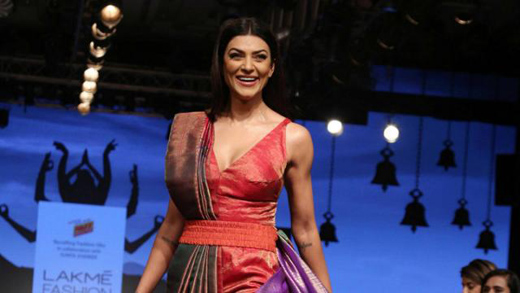 While speaking to Rajeev Masand in his Women We Love series, Sushmita revealed for the first time that she had fallen "violently ill" and diagnosed with a hormone deficiency in 2014. She was prescribed to take steroids for her entire life. In fact, doctors went as far as recommending that she give up acting and change her profession, as her body could not take the stress.

Sushmita struggled with the illness for two years and underwent treatment in multiple different countries. In 2016 her doctors discovered that her body was producing the hormones again and needed to get off the steroids. However, she faced withdrawal symptoms for two more years.

After an initial close encounter where she was hospitalised, Sushmita got reflexive and felt that the interviews she had given to the media had not captured her life in an honest way. She decided to take to the social network Instagram to share her voice and be true to herself.

In the video below, Sushmita speaks about her health and Instagram 21 minutes onwards. Take a look.

Sushmita also speaks about Main Hoon Na completing 15 years and how she has been pushing director Farah Khan for a sequel.